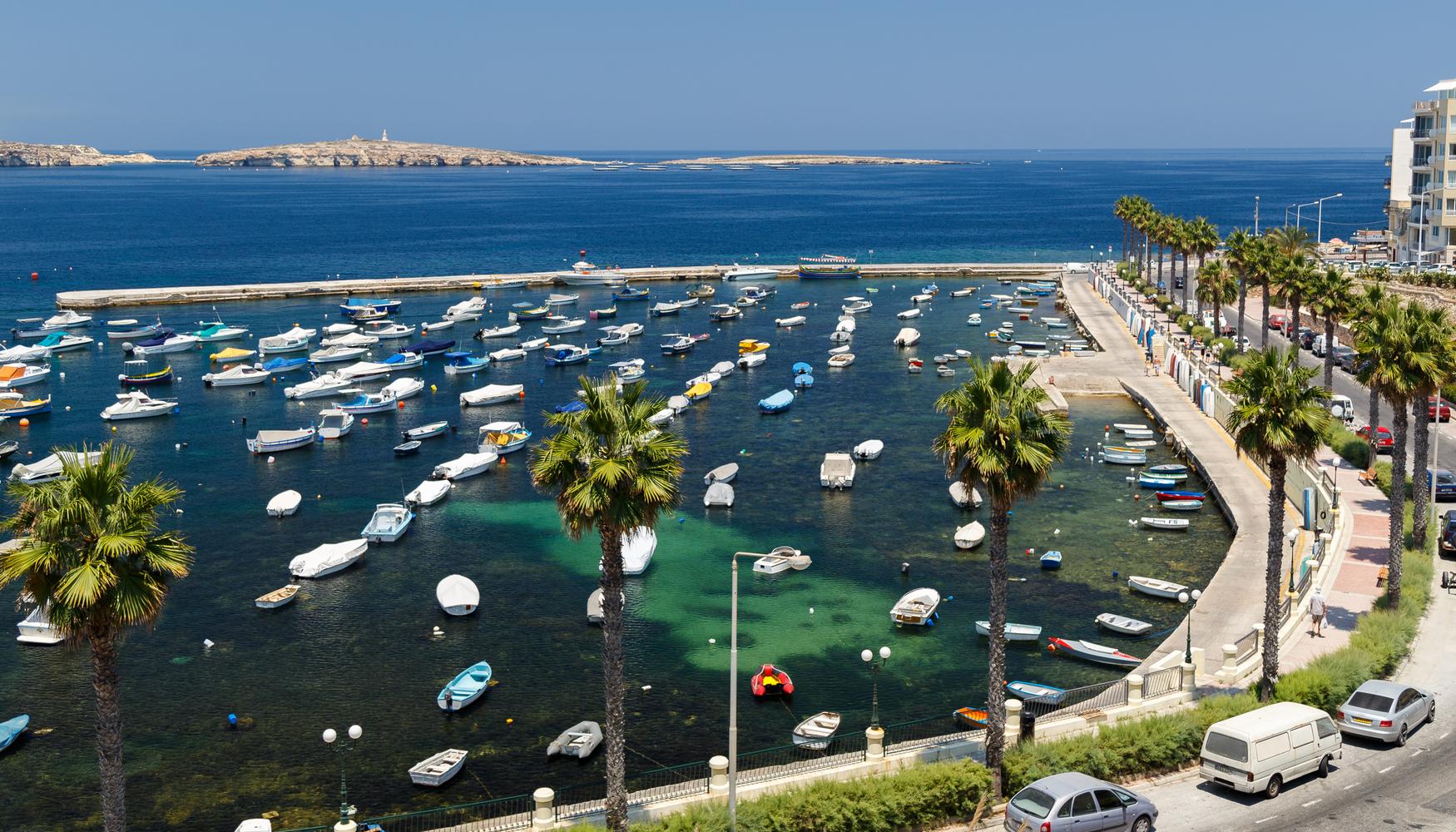 Car rental locations in Malta
Car rental directory
Sunnycars car rental locations in Malta

14 Locations See all locations

Triq C. Tanti, Bugibba, --

Triq Qalb Ta Gesu 5, Bugibba, --

Ananija Street, Bugibba, --

50, Msida Seafront, Msida, --

96, Triq Spiteri Fremond, Qormi, --

11 Capuchins Street, Victoria, --

Qorttin Street, Nadur, --

Paceville Avenue, St. Julian's, --

Hilton Hotel, St. Julian's, --

23 Xwieki Road, Tal Balal, Naxxar, --

Xwiekie Road, Naxxar, --

1 Triq ir-Rokon, Xewkija, --

Mgarr Road, Xewkija, --

Gudja, Valletta, --

Drifter Car Rentals car rental locations in Malta

8 Locations See all locations

Counter At Arrival Lounge International AirportCounter At Arrival Lounge, Luqa, --

+356 2152 3535

G Borg, Oliver str, Mellieħa, --

+356 2152 3535

Adenau Street, Mellieħa, --

+356 2152 3535

Ramla Bay Hotel, MarfaMarfa Road, Mellieħa, --

+356 2152 3535

Seabank All Inclusive ResortMarfa Road, Mellieħa, --

Paradise Bay HotelTriq Il-Marfa, Mellieħa, --

+356 2152 3535

Cirkewwa Ferry TerminalTriq Il-Marfa, Mellieħa, --

+356 2152 3535

Marfa RoadMellieha, Marfa, --

+356 2152 3535

Best Buy car rental locations in Malta

8 Locations See all locations

Counter At Arrival Lounge International AirportCounter At Arrival Lounge, Luqa, --

+356 9949 7575

Mellieha Holiday CentreMarfa Road, Mellieħa, --

+356 9942 7575

Mellieha Bay HotelMarfa Road, Mellieħa, --

+356 2152 3676

Marfa RoadMellieha Bay, Mellieħa, --

MarfaLimits Of Mellieha, Mellieħa, --

Gorg Borg Olivier Str, Mellieħa, --

113 George Borg Olivier StMellieha, St. Julian's, --

CirkewwaMalta, Marfa, --

Suncar Rent a Car car rental locations in Malta

7 Locations See all locations

Meet And Greet At Bayview Hotel The Strand SliemaSliema Downtown, Sliema, --

+356 7942 1630

Meet And Greet At Mercuire San Antonio MelliehaMellieha Downtown, Mellieħa, --

+356 7942 1630

Meet And Greet At Paradise Bay HotelMellieha Cirkewwa Paradise Bay Hotel, Mellieħa, --

+356 7942 1630

Meet And Greet At Diplomat Hotel St JuliansSaint Julians Downtown, St. Julian's, --

+356 7942 1630

MEET & Greet Service, Valletta, --

+356 7942 1630

Meet & Greet At Grand Hotel Excelsior Valletta, Valletta, --

+356 7942 1630

Office: Sun Car Rentals - Qawra Palace Hotel - QawraSaint Paul's Bay Qawra Palace Hotel, Saint Paul's Bay, --

+356 7942 1630

1First Car Rental car rental locations in Malta

7 Locations See all locations

Dolmen Resort Hotel, Shop 1, Qawra, --

GO Hire LtdAirway Building, Luqa, --

+356 2123 9421

Triq Ganni Vassallo, Luqa, --

+356 2060 7444

Corinthia Palace Hotel De Paul Avenue San Anton, Balzan, --

+356 2123 9421

Triq Spinola, St. Julian's, --

+356 2123 9421

Malta International Airport Arrivals Hall, Triq Ganni Vassallo, Luqa, Valletta, --

+356 2123 9421

Excelsior Hotel, Valletta, Valletta, --

Thrifty car rental locations in Malta

6 Locations See all locations

90 Fremond St, Qormi, --

+356 2148 7030

124 Tower Road, Sliema, --

+356 2131 9939

Malta Intl Airport, Luqa, --

+356 2123 2811

United Garage Ltd, Luqa, --

+356 2131 4636

St. Andrews Road, St. Julian's, --

+356 2131 4636

Gozo Terminal, Xewkija, --

+356 2155 4333

Dollar car rental locations in Malta

6 Locations See all locations

90 Fremond St, Qormi, --

+356 2147 0896

124 Tower Road, Sliema, --

+356 2131 9939

Malta Intl Airport, Luqa, --

+356 2123 2811

United Garage Ltd, Luqa, --

+356 2131 4636

St. Andrews Road, St. Julian's, --

+356 2131 4636

Gozo Terminal, Xewkija, --

+356 2155 4333

Budget car rental locations in Malta

6 Locations See all locations

No.7 Manjoy Garage, Bugibba, --

+356 2124 6640

50 Msida Seafront, Msida, --

+356 2124 6640

Desk In Arrivals Lounge, Luqa, --

+356 2124 6640

The Hilton, St. Julian's, --

+356 2124 6640

Mgarr Road, Xewkija, --

+356 2124 6640

Bd Representative Will Meet, Valletta, --

+356 2124 6640

Hertz car rental locations in Malta

5 Locations See all locations

124 Tower Road, Sliema, --

+356 2131 9939

Malta International Airport, Luqa, --

United Garage Ltd, Luqa, --

+356 2131 4636

St.andrews Road, St. Julian's, --

+356 2131 4636

Mgarr Harbour, Xewkija, --

+356 2155 4333

CityGo Rentals car rental locations in Malta

5 Locations See all locations

Diplomat HotelOffice 3 , Tower Road, Sliema, --

+356 7942 1630

Maritim Antonine Hotel - Office 21George Borg Olivier Street, Mellieħa, --

+356 7942 1630

Westin Dragonara ResortDragonara Road, St. Julian's, --

+356 7942 1630

Qawra Road, Qawra, Valletta, --

+356 7942 1630

Counter At Arrival Lounge International AirportCounter At Arrival Lounge, Gudja, --

+356 7942 1630

Avis car rental locations in Malta

5 Locations See all locations

50 Msida Seafront, Msida, --

+356 2567 7550

Arrivals Lounge, Luqa, --

+356 2567 7550

Avis Hilton Office, Portomaso, St. Julian's, --

+356 2567 7550

Avis Office Mgarr Harbour, Xewkija, --

+356 2567 7550

No. 7 Manjoy Garage Ananija St, Saint Paul's Bay, --

+356 2567 7550

Meli Car Rentals car rental locations in Malta

4 Locations See all locations

2, Triq Il-Qalb Ta'Gesu, Bugibba, --

90, Fremond street, Qormi, --

+356 2258 0341

Malta Airport, Luqa, --

5, The Westin Dragonara Resort, Dragonara Road, St.Julians., St. Julian's, --

+356 7937 5953
Top tips for renting a car in Malta
Bear in mind that Malta has a large number of cars for a small country, so traffic congestion is high and inevitable during rush hour, especially in Valletta, the capital. All public transportation vehicles, especially school buses, have the right of way, and roundabouts are in place at various points around the island. Please use prudence when you approach them.
Parking a rental car can be a tricky proposition in Malta, due to the high volume of cars and the limited spaces in which to park them. Regulations are strictly enforced when it comes to illegal parking, and cars are clamped or towed for serious infractions. To avoid Time Parking Zones, you can use one of the public car parks, which are attended and free of charge.
Take a day and explore the island of Gozo off the northern coast of mainland Malta. Ferries are available to transport your vehicle, and since the island is small, you won't need more than a couple of hours, unless you plan an extended visit. A plethora of activities abound, so you'll have plenty to keep you occupied if you need to take a break from the road.
A drive along Route 1 travels from Birzebbuga near the Malta Seaport in the south and winds northward past Malta International Airport, through the University of Malta in the east, and skirts the eastern coast up through Bugibba and Mellieha, where it culminates at Cirkewwa in the north. The trip takes about an hour each way, traffic permitting, and should get you back well before dinner.
FAQs about renting a car in Malta
What is the most popular rental car in Malta?
Economy (Chevrolet Spark or similar) is the most frequently booked rental car type in Malta.
What is the best rental car company in Malta?
Based on ratings and reviews from real users on KAYAK, the best car rental companies in Malta are Thrifty (10.0, 1 reviews), Alamo (8.7, 6473 reviews), and Europcar (8.6, 5 reviews).
How can I find car rentals near me in Malta?
Take a look at our extensive car rental location map to find the best rental cars near you.
What is driving like in Malta?
The driving norm in Malta is to drive on the left side of the road. Both front and rear seatbelts must be used by all passengers whenever the vehicle is in motion. Be advised that there are rigorous drunk driving laws in place that could land you imprisonment if you're convicted. It is not recommended that anyone drive who has consumed any alcohol.
How old do you have to be to hire a car in Malta?
Maltese law requires anyone intending to rent a car in the country to be at least 21 years of age but no older than 70. Also, you must have been legally driving for at least one year (three years if using Sixt). Drivers under 24 will be charged a fee of about 15 € ($17) per day. One good thing is that no International Driver's Permit is necessary if you have a valid US driver's license.
How much does petrol cost in Malta?
Prices for petrol and diesel are very expensive compared to prices in the United States. A liter of petrol sells for about 1.36 € ($1.54) and about $5.84 per gallon in the US. Diesel fuel prices are 1.23 € ($1.39) per liter and $5.28 per gallon. Thankfully, it's not a very big island, so you should get excellent mileage from a full tank, if you rent a car in Malta.
What are the speed limits in Malta?
Should you decide to rent a car in Malta, be advised that there is no official limit for speeding on the highways/motorways, so exercise good judgement and vigilance if you use them. When you are driving along rural roads, you should observe a speed limit of about 70 km/h (43 mph), and if you are exploring the city limits, you should keep to a maximum speed of 50 km/h (31 mph) in order to avoid fines.
Popular car rental locations
The rates displayed include all taxes and fees for car hires for the class listed and were found by KAYAK users in the last 24 hours. Car hires are subject to change and may not be available on all car hires listed or dates of travel. Some car hire providers charge additional fees for other services (gps, infant car seats, etc.). Please check the car hire providers' sites.