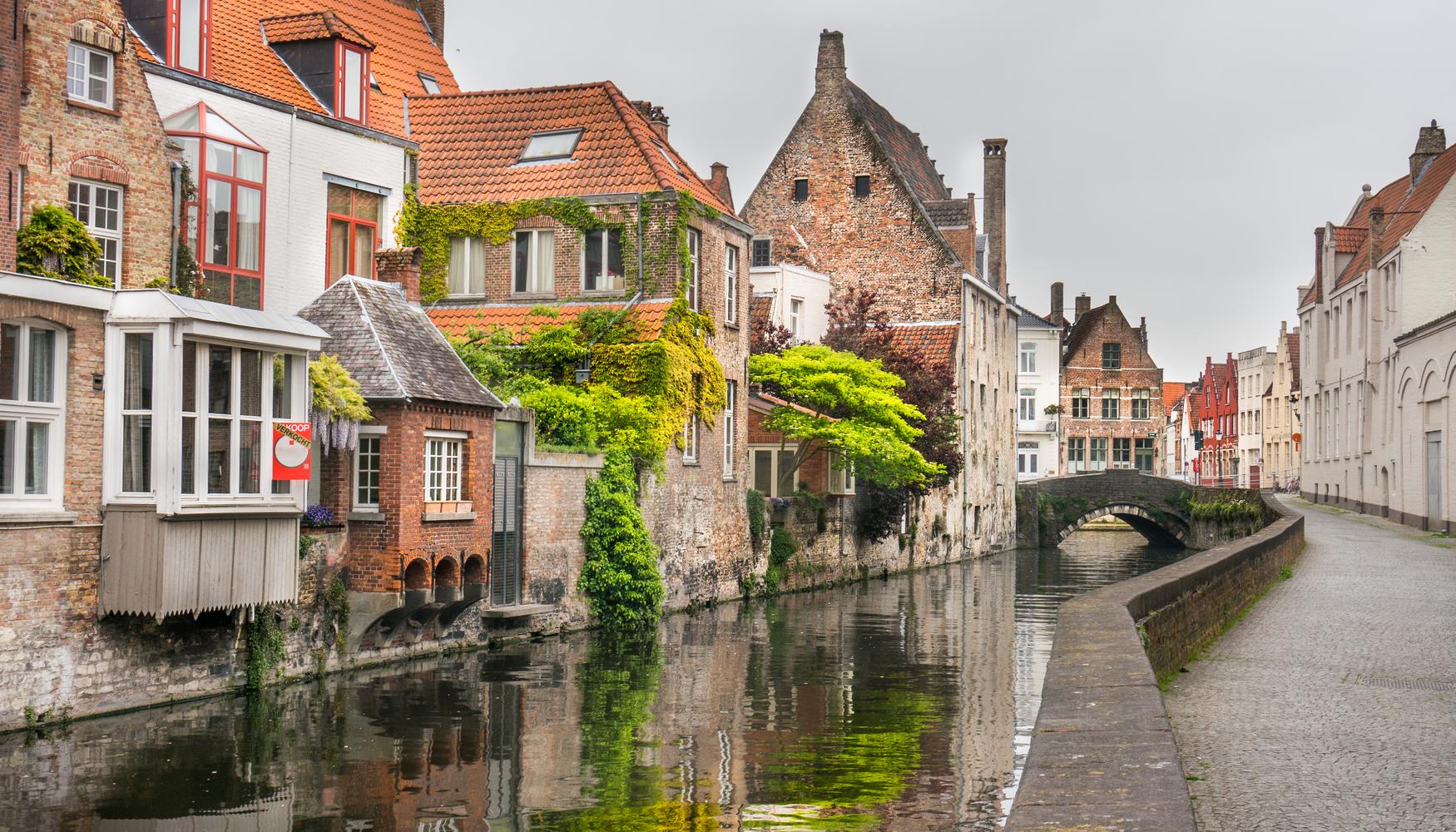 Car rental locations in Belgium
Car rental directory
Sunnycars car rental locations in Belgium

43 Locations See all locations

Rue Grande 191 A, Mons, WHT

Rue de la Poire D´or 14, Mons, WHT

Clos Lamartine 9, Waterloo, WBR

Sint Pieterskaai 48, Bruges, VWV

Pathoekeweg 25, Bruges, VWV

Boomsesteenweg 73, Schelle, VAN

High Speed Train Station, Antwerp, VAN

Luchthavenlei 1, Antwerp, VAN

Antwerp Airport Terminal, Antwerp, VAN

Pelikaanstraat, Antwerp, VAN

W.A. Mozartlaan 3, Drogenbos, VBR

Overhaemlaan 71, Tongeren, VLI

Kruisbosstraat 2b1, Bilzen, VLI

IJzeren Bareel 22B, Kortrijk, VWV

Vlamingstraat 4, Kortrijk, VWV

Avenue Vesale 4, Wavre, WBR

Zone Artisanale de la Rivierette 10, Saint-Ghislain, WHT

Zanvoordestraat 469, Ostend, VWV

Zandvoordeschorredijkstraat 48, Ostend, VWV

Chaussee de Marche 601, Namur, WNA

Route de Bastogne 319, Arlon, WLX

Oudenaardsesteenweg 91a, Ghent, VOV

Twaalfapostelenstraat 16A, Ghent, VOV

Kempischesteenweg 237, Hasselt, VLI

Genkersteenweg 61, Hasselt, VLI

Sint Truidersteenweg 335, Hasselt, VLI

Rue du Plan Incline 117, Liège, WLG

Boulevard d'Avroy 60, Liège, WLG

Liège, WLG

Verte Voie 2, Liège, WLG

Petite Rue du Cerf 45-47, Brussels, BRU

Avenue de la Couronne 263, Brussels, BRU

Rue de Stalle 15A, Brussels, BRU

Av D Auderghem, 68, Brussels, BRU

Rue de France (Gare du Midi), Brussels, BRU

Brussels Zaventem Airport, Brussels, BRU

Excelsiorlaan 20, Brussels, BRU

Rue des Freres Wright 8, Charleroi, WHT

Rue de Montigny 246, Charleroi, WHT

Route de Trazegnies 41/20, Charleroi, WHT

Rue St Eleuthère, 96, Tournai, WHT

Rue des Jesuites 49, Tournai, WHT

Weiveldlaan 8, Zaventem, VBR

keddy by Europcar car rental locations in Belgium

32 Locations See all locations

Clos Lamartine 9, Waterloo, WBR

Rue De L'Aeroport, Grâce-Hollogne, WLG

Brugge Downtown OfficeC/o Garage Renault, Bruges, VWV

Sint Pieterskaai 48, Bruges, VWV

Luchthavenlei-Meeting Point, Antwerp, VAN

ANTWERPEN CENTRAAL STATION Pelikaanstraat 3, Antwerp, VAN

+32 3206 7444

ANTWERPEN Boomsesteenweg 73, Antwerp, VAN

+32 3870 8340

W.A.Mozartlaan 3, Drogenbos, VBR

Chemin Malpaquet 2, Ath, WHT

Vlamingstraat 4, Kortrijk, VWV

Grachtstraat 13, Ypres, VWV

WAVRE Avenue Vesale 4, Wavre, WBR

+32 1042 0810

OOSTENDE Zandvoordeschorredijkstraat 48, Ostend, VWV

+32 5950 1218

Chaussee de Marche 601, Namur, WNA

+32 8131 3256

Route du Bastogne 319, Arlon, WLX

+32 6345 7595

GENT Twaalfapostelenstraat 16A, Ghent, VOV

+32 9220 4410

HASSELT Kempischesteenweg 237, Hasselt, VLI

+32 1123 4630

Rue Serrurier Bovy Local 341,nLiege, Liège, WLG

+32 4223 2651

Rue Dieudonne de France 54, Liège, WLG

+32 4341 4618

LIEGE GARE DES GUILLEMEINS Rue De Plan Incline, Liège, WLG

+32 4341 4618

LIEGE SCLESSIN Verte Voie 2, Liège, WLG

+32 4343 3434

Rue De Stalle 15A, Bruxelles(uccle), Brussels, BRU

+32 2348 9220

BRUSSELS AIRPORT National Airport Arrival Hall, Brussels, BRU

+32 2721 0592

Av D Auderghem, 68, Brussels, BRU

+32 2639 2220

Bruxelles-Midi, Place Victor Horta, Brussels, BRU

+32 2522 9573

Rue St. Denis 281 / Near Q8 St, Brussels, BRU

W.a.mozartlaan 3, Drogenbos, Brussels, BRU

+32 2800 0910

CHARLEROI AIRPORT Arrival Hall, Charleroi, WHT

+32 7189 0400

CHARLEROI CENTRE Rue de Montigny 246, Charleroi, WHT

+32 7131 4140

Rue des Jesuites 49, Tournai, WHT

+32 6922 4827

Rue Saint-Eleuthere 96, Tournai, Tournai, WHT

+32 6922 4827

ZAVENTEM Weiveldlaan 8, Zaventem, VBR

+32 2720 6194

Enterprise car rental locations in Belgium

29 Locations See all locations

Kapelstraat 99a, Ranst, VAN

+32 1239 0940

Rijksweg 946, Dilsen, VLI

+32 1239 0940

Kalvekeetdijk 205, Knokke-Heist, VWV

+32 1239 0940

N.b. De Borchgravestraat 2, Sint-Truiden, VLI

+32 1239 0940

Hasseltsebaan 145, Hechtel-Eksel, VLI

+32 1239 0940

Steenweg Op Turnhout 109, Merksplas, VAN

+32 1239 0940

Kortrijksestraat 170, Oostkamp, VWV

+32 1239 0940

Kernenergiestraat 41, Antwerp, VAN

+32 1239 0940

Overhaemlaan 71, Tongeren, VLI

+32 1239 0940

Provinciebaan 74, Zottegem, VOV

+32 1239 0940

Lepersestraat 171, Zonnebeke, VWV

+32 1239 0940

Simonsestraat 2, Mol, VAN

+32 1239 0940

Mallekotstraat 42, Lier, VAN

+32 1239 0940

Haverheidelaan 6, Temse, VOV

+32 1239 0940

Nijverheidsweg 15, Merelbeke, VOV

+32 1239 0940

Antwerpsesteenweg 346, Kapellen, VAN

+32 1239 0940

De Kalkaart 24, Middelkerke, VWV

+32 1239 0940

Zone ArtisanaleDe La Rivierette 10, Saint-Ghislain, WHT

+32 1239 0940

Gentsesteenweg 285a, Aalst, VOV

+32 1239 0940

Leuvensebaan 56, Holsbeek, VBR

+32 1239 0940

Steenhoevestraat 7, Mechelen, VAN

+32 1239 0940

Sint Truidersteenweg 335, Hasselt, VLI

+32 1239 0940

Rue De L Europe 15, Hannut, WLG

+32 1239 0940

Petite Rue Du Cerf 45-47Anderlecht, Brussels, BRU

+32 1239 0940

Avenue De La Couronne 263Ixelles Elsene, Brussels, BRU

+32 1239 0940

Route De Trazegnies 41 20, Charleroi, WHT

+32 1239 0940

Brussels Airport, Zaventem, VBR

+32 1239 0959

Chaussee De Namur 97, Nivelles, WBR

+32 1239 0940

Chaussee Verte 12a, Remicourt, WLG

+32 1239 0940

Europcar car rental locations in Belgium

24 Locations See all locations

Chemin Malpaquet 2, Ghislenghien, WHT

+32 6884 2290

Sint Pieterskaai 48, Bruges, VWV

+32 5031 4544

Boomsesteenweg 73, Schelle, VAN

+32 3870 8340

Central Station - Pelikaanstraat 3Parking - Van Immerseelstraat, Antwerp, VAN

+32 3206 7444

Vlamingstraat 4, Wevelgem, VWV

+32 5643 2837

W.a.mozartlaan 3, Drogenbos, VBR

+32 2800 0910

Clos Lamartine 9, Braine-l'Alleud, WBR

+32 2354 4936

Parc Industriel NordAvenue Vésale 4, Wavre, WBR

+32 1042 0810

Zandvoordeschorredijkstraat 48, Ostend, VWV

+32 5950 1218

Chaussee De Marche 605, Namur, WNA

+32 8131 3256

Route de Bastogne 319, Arlon, WLX

+32 6345 7595

twaalfapostelenstraat 16 A, Ghent, VOV

+32 9220 4410

Kempischesteenweg 237, Hasselt, VLI

+32 1123 4630

Verte Voie 2, Liège, WLG

+32 4341 4618

Rue Serrurier BOVY local 341, Liège, WLG

+32 4223 2651

RUE DE L'AEROPORT,36(meeting point), Liège, WLG

+32 4341 4618

Bruxelles-Midi, Place Victor Horta, Brussels, BRU

+32 2522 9573

Av D Auderghem, 68, Brussels, BRU

+32 2639 2220

Rue De Stalle 15a, Brussels, BRU

+32 2348 9220

Rue De Montigny 246, Charleroi, WHT

+32 7131 4140

Rue Des Freres Wright 8, Charleroi, WHT

+32 7189 0400

Rue St Eleuthère, 96, Tournai, WHT

+32 6922 4827

National AirportArrival Hall - Box/bus 88, Zaventem, VBR

+32 2721 0592

Brixtonlaan 43, Zaventem, VBR

+32 2720 6194

Avis car rental locations in Belgium

23 Locations See all locations

devant Le Spinet 10, Libramont-Chevigny, WLX

+32 6437 0484

8 Bld Gendebien, Mons, WHT

+32 6531 7971

Bevrijdingslaan 37, Bruges, VWV

+32 5039 4400

P And O Ferries, Bruges, VWV

+32 5039 4400

Pelikaanstraat 3, Antwerp, VAN

+32 3218 9496

Luchthavenlei 1 Bus 58, Antwerp, VAN

+32 3218 9496

Chaussee De Recogne 26, Neufchâteau, WLX

+32 6162 4102

Prins Boudewijnlaan 2, Sint-Niklaas, VOV

+32 3765 1010

Kieleberg 4 Hal C, Bilzen, VLI

+32 8921 4251

Industrielaan 24 100, Kortrijk, VWV

+32 5672 5499

Vorstsesteenweg 168, Ruisbroek, VBR

+32 2513 6969

Geldenaaksebaan 484, Leuven, VBR

+32 1625 0055

Nieuwpoortsesteenweg 889, Ostend, VWV

+32 5923 3622

Car PickUp Bld Du Nord 30/32, Namur, WNA

+32 8173 5780

Car Pickup Kortrijksestw 676, Ghent, VOV

+32 9222 0053

Voskenslaan 147, Ghent, VOV

+32 9222 0053

R. Serrurier Bovy Local 330, Liège, WLG

+32 4252 5500

Arrival Hall, Brussels, BRU

+32 2720 0944

Gare Du Midi, Brussels, BRU

+32 2527 1705

Airport Brussels South CRL, Charleroi, WHT

+32 7135 1998

Chaussee De Tournai 43, Tournai, WHT

+32 6921 2177

Antwerpseweg 11, Geel, VAN

+32 1458 5611

Rue De La Dreve 18 Zoning 2, Bastogne, WLX

+32 6126 6860

Budget car rental locations in Belgium

19 Locations See all locations

8 Bld Gendebien, Mons, WHT

+32 6531 7971

Bevrijdingslaan 37, Bruges, VWV

P And O Ferries, Bruges, VWV

Antwerp Airport, Antwerp, VAN

+32 3218 9496

Pelikaanstraat 3, Antwerp, VAN

+32 3218 9496

Prins Boudewijnlaan 2, Sint-Niklaas, VOV

+32 3765 1010

Kieleberg 4 Hal C., Bilzen, VLI

+32 8921 4251

Industrielaan 24 100, Kortrijk, VWV

+32 5672 5499

Vorstsesteenweg 168, Ruisbroek, VBR

Geldenaaksebaan 484, Leuven, VBR

+32 1625 0055

Ostend Airport, Ostend, VWV

Car Pick Up Bld Du Nord 30/32, Namur, WNA

+32 8173 5780

Car Pickup Kortrijksestw 676, Ghent, VOV

+32 9222 0053

Voskenslaan 147, Ghent, VOV

R. Serrurier Bovy Local 330, Liège, WLG

+32 4252 5500

Rue De France 2, Brussels, BRU

+32 2527 1705

Airport Brussels South Crl, Charleroi, WHT

+32 7135 1998

Antwerpseweg 11, Geel, VAN

+32 1458 5611

Brussels Airport, Zaventem, VBR

+32 2720 0944

Hertz car rental locations in Belgium

15 Locations See all locations

Temp Cld 01may17-31mar18, Bruges, VWV

+32 5031 4799

Antwerp Airport Terminal, Antwerp, VAN

+32 3239 2921

High Speed Train Station, Antwerp, VAN

+32 3232 5818

Luchthavenlei 1, Antwerp, VAN

+32 3239 2921

Ijzeren Bareel 22b, Kortrijk, VWV

+32 5672 7358

Oudenaardsesteenweg 91a, Ghent, VOV

+32 9224 0406

Esso Bilzen, Hasselt, VLI

+32 8956 3800

Genkersteenweg 61, Hasselt, VLI

60 Boulevard D Avroy, Liège, WLG

+32 4222 4273

Rue De L'aeroport, Liège, WLG

+32 489 702 076

Tgv-thalys-eurostar Arr, Brussels, BRU

+32 2524 3100

Brussels Airport, Brussels, BRU

+32 2720 6044

Excelsiorlaan 20, Brussels, BRU

+32 7069 5695

Rue Des Freres Wright 8, Charleroi, WHT

+32 7137 7898

Rue Des Freres Wright 8 Bte 14, Charleroi, WHT

+32 7069 5695

Thrifty car rental locations in Belgium

13 Locations See all locations

Pathoekeweg 25, Bruges, VWV

+32 5031 4799

Antwerp Airport Terminal, Antwerp, VAN

+32 3239 2921

High Speed Train Station, Antwerp, VAN

+32 3232 5818

Luchthavenlei 1, Antwerp, VAN

+32 3239 2921

Doornikserijksweg 394, Kortrijk, VWV

+32 5672 7358

Oudenaardsesteenweg 91a, Ghent, VOV

+32 9224 0406

Genkersteenweg 61, Hasselt, VLI

Esso Bilzen, Hasselt, VLI

+32 8956 3800

Rue De L'aeroport, Liège, WLG

+32 489 702 076

Rue Du Plan Incline 117, Liège, WLG

+32 4222 4273

Brussels Airport, Brussels, BRU

+32 2720 6044

Tgv-eurostar Arrivals, South, Brussels, BRU

+32 2524 3100

Rue Des Freres Wright 8, Charleroi, WHT

+32 7137 7898

Sixt car rental locations in Belgium

8 Locations See all locations

Vosseschijn Straat 11, Antwerp, VAN

+32 7022 5800

Kortrijksesteenweg 1127c, Ghent, VOV

+32 7022 5800

Rue des freres wright 8, Gosselies, WHT

+32 7022 5800

Rue des Freres Wright 8, Gosselies, WHT

+32 7022 5800

Carrefour de l'Europe 3, Brussels, BRU

+32 7022 5800

Arrival Hall, Brussels, BRU

+32 7022 5800

Gare du Midi, Pl. Victor Horta, Brussels, BRU

+32 7022 5800

Leuvensesteenweg 36, Brussels, BRU

+32 7022 5800

FLIZZR car rental locations in Belgium

6 Locations See all locations

Vosseschijn Straat 11, Antwerp, VAN

Aaigemstraat 16, Ghent, VOV

Charleroi Airport, Gosselies, WHT

+32 7022 5800

Leuvensesteenweg 36, Brussels, BRU

Brussels South StationGare Du Midi, Place Horta, Brussels, BRU

National Airport Arrival Hall - Box/bus 88Zaventem, Zaventem, VBR

+32 7022 5800

YourRent car rental locations in Belgium

4 Locations See all locations

Antwerp Airport, Antwerp, VAN

Antwerp Central Rail Station, Antwerp, VAN

Brussels International Airport, Brussels, BRU

Brussels Railstation, Brussels, BRU

INTERRENT car rental locations in Belgium

3 Locations See all locations

Bruxelles Midi - Place Victor Horta, Brussels, BRU

+32 2721 0408

Arrival HallBuilding S6 desk 11, Charleroi, WHT

+32 2721 0408

National Airport - Arrival Hall, Zaventem, VBR

+32 2721 0408
Top tips for renting a car in Belgium
With the exception of luxury cars, most rentals (including Europcar and Sixt) are allowed for cross-border travel in Western Europe. There are additional restrictions if you want to rent a car in Belgium and drive to Eastern Europe, and fees may apply for certain countries. You need to refer to your rental agreement or contact the agency if you have questions before setting off.
Street parking meters are used in most Belgian cities. There are also designated Blue Zones for parking, which have a maximum limit of three hours. In order to use these areas, you must purchase a special time-stamped parking permit, which is available at all police stations, most smoke shops and all petrol stations. When parking on the street, always face the direction of oncoming traffic.
Foreign nationals may require only a valid driver's license to drive in Belgium, but it's not a bad idea to consider an International Driver's Permit just to be safe. Also, all passengers must wear seatbelts at all times, and you must carry a reflective vest and a reflective triangle in your car. You should perform a check on the vehicle to ensure these items are onboard before you sign the contract.
The use of child seats is mandatory for infants up to three years of age, and you must first deactivate the airbag if you're using a rear-facing car seat on the passenger side. Also, blood-alcohol levels in Belgium are very low; the police perform regular checks and fines are hefty, so mind your intake if you're out at dinner and intend to drive afterwards.
FAQs about renting a car in Belgium
What is the best rental car company in Belgium?
Based on ratings and reviews from real users on KAYAK, the best car rental companies in Belgium are Argus (10.0, 1 reviews), Alamo (8.7, 8 reviews), and Enterprise (8.5, 12818 reviews).
How can I find car rentals near me in Belgium?
Take a look at our extensive car rental location map to find the best rental cars near you.
How much does it cost to rent a car for a week in Belgium?
On average a rental car in Belgium costs ₹ 20,319 per week (₹ 2,903 per day).
How much does it cost to rent a car long term for a month in Belgium?
On average a rental car in Belgium costs ₹ 87,081 per month (₹ 2,903 per day).
What is driving like in Belgium?
Driving is done on the right side of the road in Belgium, and trams or trolley cars always have the right of way in the country. Bicycles are a very common mode of transportation in Belgium, so be careful whenever you're on the road. There are no toll bridges in Belgium except for the Liefkenhoeks Tunnel in Antwerp, which is about 6,00 € (about $6.80).
How old do you have to be to hire a car in Belgium?
All drivers intent on renting a car in Belgium must be at least 21 years of age and must hold their license for at least 12 months to be eligible. Drivers under 25 may incur an additional young driver fee. This fee will vary among companies but is estimated to be between 4,40 and 20 € (about $5-23) per day. There is no stated maximum age for renting cars, so if you are a senior, you should consult your rental agency of choice to see if there are restrictions.
How much does petrol cost in Belgium?
The average price of petrol in Belgium is about 1.43 € ($1.62) per liter and is higher than the median world average of about 1.06 € ($1.20) per liter ($5.90 per gallon). A liter of diesel costs about 1.41 € ($1.64) compared to about $5,99 in the United States per gallon; so if your plan is to rent a car in Belgium and drive around the country extensively, make sure you budget for fuel costs.
What are the speed limits in Belgium?
Speed limits are fairly uniform across Belgium, though there may be some variations in certain geographical areas (Flanders versus French-Belgium). Regardless, the legal speed within city limits is 50 km/h (about 31 mph), and reduced speeds are common in most residential areas. Ninety km/h (about 56 mph) is permitted on highways, and 120 km/h (about 75 mph) is allowed on expressways.
Popular car rental locations
The rates displayed include all taxes and fees for car hires for the class listed and were found by KAYAK users in the last 24 hours. Car hires are subject to change and may not be available on all car hires listed or dates of travel. Some car hire providers charge additional fees for other services (gps, infant car seats, etc.). Please check the car hire providers' sites.