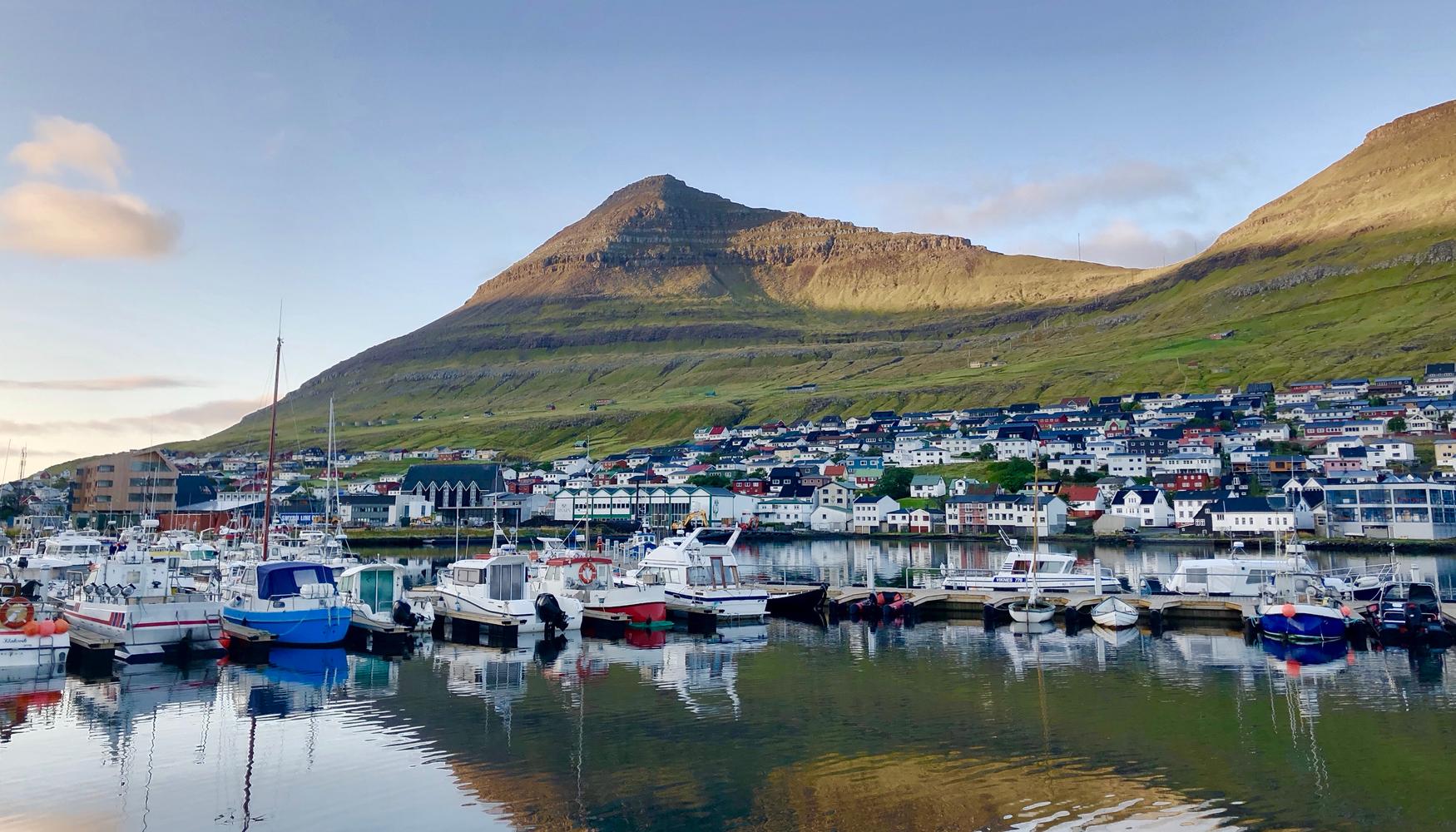 Car rental locations in Faroe Islands
Car rental directory
Sixt car rental locations in Faroe Islands

3 Locations See all locations

Hoydalsvegur 17, Tórshavn, ST

Jonas Broncksgøta 17, Tórshavn, ST

+298 733 540

Airport, Sørvágur, VG

Budget car rental locations in Faroe Islands

2 Locations See all locations

Staravegur 1, Tórshavn, ST

Vagar Airport, Sørvágur, VG

+298 358 800

Avis car rental locations in Faroe Islands

2 Locations See all locations

Staravegur 1-3, Tórshavn, ST

Vagar Airport, Sørvágur, VG

Hertz car rental locations in Faroe Islands

1 Location See all locations

Hertz 62n Car Rental, Sørvágur, VG

Europcar car rental locations in Faroe Islands

1 Location See all locations

Vagar Airport. 380 Sorvagur, Sørvágur, VG

+298 733 510
Top tips for renting a car in Faroe Islands
The biggest advantage of renting a car in the Faroe Islands is the freedom to explore the beautiful islands. The archipelago has various scenic routes, known as "Buttercup routes," which are indicated by a small green sign with a yellow flower. As there are no highways on the islands, you will find yourself driving on winding mountain roads that cross from island to island via bridges and tunnels under the sea.
The Faroe Islands have laws for children traveling in child seats. Any child under the age of four years is required to sit in a child safety seat. No child under the age of 12 is allowed to sit in the front of a vehicle, but must sit in the rear seats. You must endeavour to bring your own child car seat or rent one from your car hire agency, as you are required to have one for your child on car trips from the airport.
You will find that traffic is much heavier around Torshavn and bigger towns, but generally the other islands have quieter roads. Only in Torshavn will you find traffic lights in operation. You should also watch out for sheep in the roads and grazing on the sides of roads; drive slowly in rural areas.
As public transportation is limited, the best way to discover the Faroe Islands is to rent a car. There are hundreds of miles of well-maintained roads, highways, and tunnels, as well as ferries, bridges, and sub-sea tunnels that connect the 18 islands. On a single road trip, you will be able to drive from one end of one individual island to the opposite end in a matter of hours.
FAQs about renting a car in Faroe Islands
What is the best rental car company in Faroe Islands?
Based on ratings and reviews from real users on KAYAK, the best car rental companies in Faroe Islands are Avis (7.6, 2243 reviews), and Budget (7.4, 4172 reviews).
How can I find car rentals near me in Faroe Islands?
Take a look at our extensive car rental location map to find the best rental cars near you.
What is driving like in Faroe-Islands?
When you rent a car on the Faroe Islands, you will need to remember to drive on the right-hand side of the road. You must keep your headlights on at all times, and seatbelts are obligatory. If you drive through a sub-sea tunnel, you will be required to pay a toll fee of around 99 Kr. ($15), which can be paid at local petrol stations. You should also be aware that there are lanes reserved for cyclists and public transport.
How old do you have to be to hire a car in Faroe-Islands?
If you plan to rent a car in the Faroe Islands, the minimum age for drivers is 18 years old, although this may vary depending on the car category. You should also have a license issued more than one year before and carry it at all times when driving in the Faroe Islands.
How much does petrol cost in Faroe-Islands?
When you rent a car in the Faroe Islands, you will find that the average price of petrol in the Faroe Islands is considerably higher than the United States, at 9.05 Kr. ($1.37) per liter and 37.54 Kr ($5.64.) per gallon. There are petrol stations on most of the islands, but it is wise to fill up your tank before any long trips.
What are the speed limits in Faroe-Islands?
As there are no highways on the Faroe Islands, the national speed limits are simple to remember. You will either drive in "town areas" or "non-town areas." In well-developed or town areas, the maximum speed limit is 50 km/h (31 mph), while on the non-town roads you may travel at speeds up to 80 km/h (50 mph). There are often mobile speed cameras on the islands, so be on the lookout.
Popular car rental locations
The rates displayed include all taxes and fees for car hires for the class listed and were found by KAYAK users in the last 24 hours. Car hires are subject to change and may not be available on all car hires listed or dates of travel. Some car hire providers charge additional fees for other services (gps, infant car seats, etc.). Please check the car hire providers' sites.