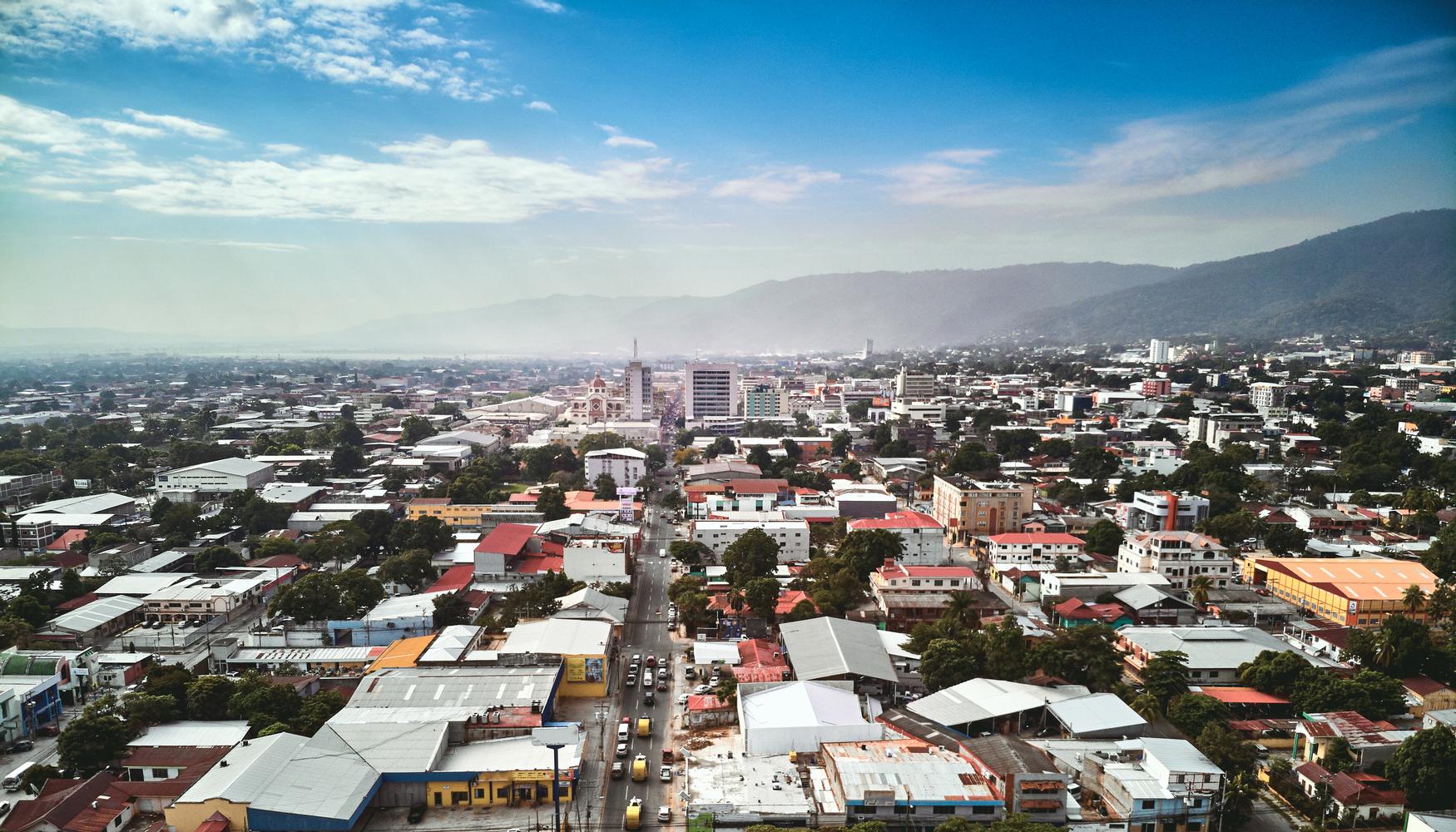 Car rental locations in Honduras
Car rental directory
Avis car rental locations in Honduras

8 Locations See all locations

Infinity Bay Road, West Bay, IB

+504 2445 5016

Carretera A La Lima, San Pedro Sula, CR

+504 2668 3164

1 Calle Entre 8 Y 9 Avenida, San Pedro Sula, CR

+504 2553 0888

Colonia Plamira,Av Rep Chile, Tegucigalpa, FM

+504 2239 9880

Blvd Union Europea, Tegucigalpa, FM

+504 2234 5724

Carretera Principal, Coxen Hole, IB

+504 2445 1568

Colonia El Toronjal, La Ceiba, AT

+504 2441 2802

Carretera A Tela, La Ceiba, AT

+504 2441 2802

Thrifty car rental locations in Honduras

4 Locations See all locations

San Pedro Sula Ap, San Pedro Sula, CR

Colonia Palmira, Frente, Tegucigalpa, FM

Tegucigalpa Ap, Tegucigalpa, FM

Roatan Ap, Coxen Hole, IB

Sunnycars car rental locations in Honduras

4 Locations See all locations

San Pedro Sula, CR

Tegucigalpa, FM

Boulevard la Hacienda, Tegucigalpa, FM

Coxen Hole, IB

National car rental locations in Honduras

4 Locations See all locations

Villeda Morales Intl AirportMain Terminal, San Pedro Sula, CR

+504 2553 8533

Toncontin Intl Airport- Main Terminal, Tegucigalpa, FM

+504 2233 4962

Blvd San Juan Bosco, FrenteA Cruce Blvd La Hacienda, Tegucigalpa, FM

+504 2239 1537

Juan Manuel Galvez AirportMain Terminal, Coxen Hole, IB

+504 2445 0022

Hertz car rental locations in Honduras

4 Locations See all locations

Ap Ramon Villeda Morales, San Pedro Sula, CR

+504 2580 9191

Av Circunvalation J Pablo Ii, San Pedro Sula, CR

+504 2556 4950

Cl.amer.l7 Bqe J-1, Tegucigalpa, FM

+504 2280 9090

Aeropuerto Toncontin, Tegucigalpa, FM

+504 2280 9191

Budget car rental locations in Honduras

4 Locations See all locations

Ramon Villeda Morales Airport, San Pedro Sula, CR

+504 2668 3030

Boulevard Del Sur, San Pedro Sula, CR

+504 2668 0303

Toncontin Intl Airport, Tegucigalpa, FM

+504 2233 3030

Blvd Suyapa Col Florencia N, Tegucigalpa, FM

+504 2239 1244

Alamo car rental locations in Honduras

4 Locations See all locations

Villeda Morales Intl AirportMain Terminal, San Pedro Sula, CR

+504 2553 8533

Toncontin Intl Airport- Main Terminal, Tegucigalpa, FM

+504 2233 4962

Blvd San Juan Bosco, FrenteA Cruce Blvd La Hacienda, Tegucigalpa, FM

+504 2239 1537

Juan Manuel Galvez AirportMain Terminal, Coxen Hole, IB

+504 2445 0022

Payless car rental locations in Honduras

3 Locations See all locations

Highway To La Lima, San Pedro Sula, CR

+504 2668 0303

Blvd Del Sur, Res Los Arcos, San Pedro Sula, CR

+504 2668 0303

Blvd Com Economica Europea, Tegucigalpa, FM

+504 2234 3009

Enterprise car rental locations in Honduras

3 Locations See all locations

Villeda Morales Intl AirportMain Terminal, San Pedro Sula, CR

+504 2553 8533

Toncontin Intl AirportMain Terminal, Tegucigalpa, FM

+504 2233 4962

Juan Manuel Galvez AirportMain Terminal, Coxen Hole, IB

+504 2445 0022

NU Car car rental locations in Honduras

2 Locations See all locations

La lima, Cortes aeropuerto, San Pedro Sula, CR

+504 9730 1465

Col. 15 de Septiembre, Tegucigalpa, FM

+504 9730 1465

Dollar car rental locations in Honduras

2 Locations See all locations

Villeda Morales, San Pedro Sula, CR

+504 2580 4044

Toncontin Intl Apo, Tegucigalpa, FM

+504 2580 4044

Ace car rental locations in Honduras

2 Locations See all locations

Aeropuerto Ramon Villeda Moral, San Pedro Sula, CR

+504 2668 0669

Col. 15 de Septiembre, Tegucigalpa, FM

+504 2234 9405
Top tips for renting a car in Honduras
Travelers who like to explore widely may do well to rent a car in Honduras. Public transport can be slow and unreliable, so a rental car will afford greater flexibility and quicker travel times. Visitors interested in areas such as the Western Highlands and Bay Islands like Roatan will find a rental car particularly advantageous.
As driving around Honduran cities can be a chaotic experience, it might be wise to rent your vehicle only when you are leaving the city, rather than directly from the airport on arrival. Several agencies levy airport surcharges that do not apply to inner-city branches; for example, Hertz charges an extra 290 HNL (12 USD) per rental for collection or drop-off at the airport.
There are no official laws on the use of child seats when driving in Honduras, but it is recommended to seat children under 12 in the rear seats of the car and to use an appropriate booster seat when needed. Most agencies are able to provide age-appropriate child seats for an additional fee; Sixt, for example, charges a flat rate of around 180 HNL (7.50 USD) per day, no matter what seat size is required.
The major car rental agencies in Honduras do not allow cross-border travel into neighboring countries, but most are happy to arrange for a one-way domestic rental, allowing the car to be picked up and dropped off at different stations. Most charge an additional fee for this, e.g., about 1,700 HNL (70 USD) at Budget.
FAQs about renting a car in Honduras
What is the best rental car company in Honduras?
Based on ratings and reviews from real users on KAYAK, the best car rental company in Honduras is Avis (7.6, 2248 reviews).
How can I find car rentals near me in Honduras?
Take a look at our extensive car rental location map to find the best rental cars near you.
What is driving like in Honduras?
Honduras' roads are not always in the best circumstances. City streets can be very narrow and congested, with traffic lights often mounted at a lower level than expected. In rural areas, rough roads and free-roaming livestock are common hazards to watch out for, as are loose or slippery surfaces, which can be particularly dangerous in the rainy season. Driving in Honduras is on the right.
How old do you have to be to hire a car in Honduras?
To rent a car in Honduras, the minimum age varies from agency to agency, but is typically in the region of 21 to 25 years old. Companies such as Sixt operate at the lower end of the scale, whereas Avis and Budget only accept clients over 25. In all cases, a valid domestic driver's license that has been valid for at least 1 year is required. It may be useful to have an International Driver's Permit (IDP), but this is not usually requested by agencies.
How much does petrol cost in Honduras?
Staffed petrol stations in Honduras are plentiful in urban areas and are usually open from around 6:00 am to 8:00 pm. It is advised to have local currency on hand for payment, as many will not accept credit cards. Expect to pay around 98.40 HNL (4.02 USD) for a gallon of petrol and approximately 83.30 HNL (3.40 USD) for a gallon of diesel.
What are the speed limits in Honduras?
Speed limits in Honduras are easy to remember: 40 km/h (25 mph) is the maximum for urban areas, while 80 km/h (50 mph) is the top speed limit for both rural roads and highways. Fixed speed cameras are not common, but the police operate mobile speed cameras throughout the country.
The rates displayed include all taxes and fees for car hires for the class listed and were found by KAYAK users in the last 24 hours. Car hires are subject to change and may not be available on all car hires listed or dates of travel. Some car hire providers charge additional fees for other services (gps, infant car seats, etc.). Please check the car hire providers' sites.