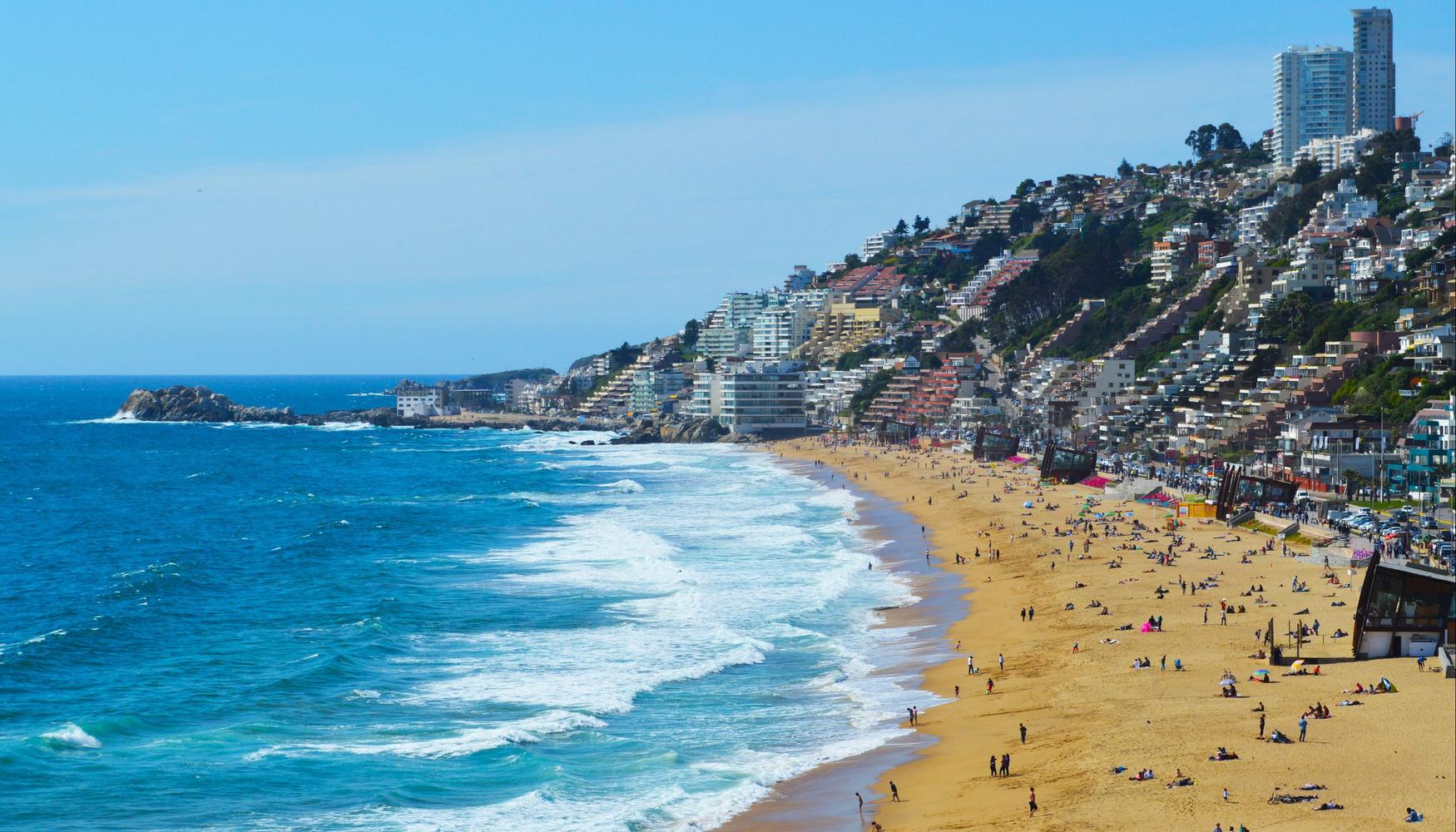 Car rental locations in Chile
Car rental directory
Sunnycars car rental locations in Chile

62 Locations See all locations

Av. Zenteno 973, Osorno, LL

Osorno, LL

AVvenida Libertador Bernador, Punta Arenas, MA

APT Carlos Ibanez del Campo, Punta Arenas, MA

Lbtr Bernardo O Higgins 931, Punta Arenas, MA

Geronimo D Alderete 324, Pucón, AR

Iquique, TA

Manuel Bulnes 542, Iquique, TA

Arturo Prat Manzana J Sitio 8 Baja Molle, Iquique, TA

Libertador Bernardo O'Higgins 0130, Rancagua, LI

Libertador Bernardo O'Higgins 0130, Rancagua, LI

Arturo Merino APT, Santiago, RM

Av Francisco Bilbao 2846, Santiago, RM

Avenida Americo Vespucio 1373, Santiago, RM

Boulevard Edificio de las Artes/Cerro El Plomo, Santiago, RM

Avenida Francisco Bilbao 1439, Santiago, RM

Isidora Goyenechea 3051, Santiago, RM

Avenida Santa Maria 1742, Santiago, RM

Avenida Andres Bello 1469, Santiago, RM

Arica Chacalutta Airport, Arica, AP

Chacabuco 602, Arica, AP

Baquedano 999, Arica, AP

Veintiuno Orient 790, Talca (Maule), ML

Copiapó, AT

Rio Copiapo 1949 Modulo 1, Copiapó, AT

Copayapu 173, Copiapó, AT

Rio Pacsa 98, San Pedro de Atacama, AN

Calle Calama 479, San Pedro de Atacama, AN

La Serena, CO

Avenida Francisco De Aguirre 015, La Serena, CO

Avenida Francisco De Aguirre 0409, La Serena, CO

Pichoy APT, Valdivia, LR

Vicente Perez Rosales 674, Valdivia, LR

Carampangue 488, Valdivia, LR

AVE. Baquedano 457, Coyhaique, AI

Errazuriz 454, Coyhaique, AI

General Parra 280, Coyhaique, AI

Calama, AN

Barrio Industrial Apiac Lote 1C, Calama, AN

AV. Granaderos 1416, Calama, AN

Ave. Argentina 2779 2nd, Antofagasta, AN

Antofagasta, AN

Av. Pedro Aguirre Cerda 13358, Antofagasta, AN

Balmaceda 2575, Antofagasta, AN

Av. P.Aguirre Cerasa 15030, Antofagasta, AN

Carlos Xii 126 Local G, Las Condes, RM

Marquehue APT, Temuco, AR

Ruta 5 Sur N4750 Padre De Las Casas, Temuco, AR

Longitudinal sur 2715, Temuco, AR

Puerto Montt, LL

Antonio Varas 162, Puerto Montt, LL

Calle de Servicio, Puerto Montt, LL

KM 1160 Ruta 5 Sur, Castro, LL

Avenida Gramado 700, Puerto Varas, LL

Concepción, BI

Avenida Jorge Alessandri Rodriguez, Concepción, BI

Prat 248, Concepción, BI

La Marina 15, Viña del Mar, VS

Calle Quillota 766, Viña del Mar, VS

Avenidas Las Industrias/ KM 510, Los Ángeles, BI

Manuel Bulnes 100, Puerto Natales, MA

Avenida Bernardo O´Higgins 632, Puerto Natales, MA

keddy by Europcar car rental locations in Chile

43 Locations See all locations

Av.Zenteno 973, Osorno, LL

Osorno Canal Bajo Airport, Osorno, LL

Aeroporto, Punta Arenas, MA

Av Libertador Bernardo Ohiggins 964, Punta Arenas, MA

Aeroporto, Iquique, TA

Manuel Bulnes 542, Iquique, TA

Calle Calama 479, Santiago, RM

Av Francisco Bilbao 1439, Santiago, Santiago, RM

+56 225 983 300

Business Center, Cerro El Plomo Edificio 6 Local 10, Santiago, 5680, Santiago, RM

+56 227 958 180

Arturo Merino Benitez Intl Airport, Santiago, RM

+56 224 328 420

Isidora Goyenechea 3051 Level-1- Local 51 Parking Lot, Santiago, RM

Avenida Americo Vespucio 1373- Pudahuel, Santiago, RM

Santa Maria 1742, Santiago, RM

Chacabuco 602, Arica, AP

Chacalluta Airport, Arica, AP

Veintiuno Oriente 790, Talca (Maule), ML

Ramon Freire N 050, Copiapó, AT

Desierto De Atacama Airport, Copiapó, AT

Calle Calama 479, San Pedro de Atacama, AN

Avenida Francisco De Aguirre 015, La Serena, CO

Aeroporto, La Serena, CO

+56 512 568 275

Vicente Perez Rosales 674, Valdivia, LR

Pichoy Airport, Valdivia, LR

Errazuriz 454, Coyhaique, AI

Panamericana Norte Km 2, Chillan, Chillán, BI

Parque Industrial Apiac Sitio 1-C, Calama, Calama, AN

+56 552 578 300

Calama, Calama, AN

2634, Avenida Balmaceda, Calama, AN

Aeroporto, Antofagasta, AN

Pedro Aguirre Cerda 13358A, Antofagasta, AN

Balmaceda 2575, Antofagasta, AN

Manuel Bulnes 542, Temuco, AR

La Araucania Airport, Padre Las Casas, Araucanía Region, Temuco, AR

Ruta 5 Sur N4750 Padre De Las Casas, Temuco, AR

El Tepual Airport, Puerto Montt, LL

+56 652 368 225

Antonio Varas 162, Puerto Montt, LL

Avenida Gramado 700, Puerto Varas, Puerto Varas, LL

+56 652 230 872

Av Jorge Alessandri Rodriguez 5001- Lote 10, Concepción, BI

Aeropuerto Carriel Sur, Concepción, BI

113, Alonso de Ojeda, Concepción, BI

Avenida Marina 15, Viña del Mar, VS

+56 322 177 593

Avenidas Las Industrias, Km 510 Lote 13, Los Angeles, Los Ángeles, BI

+56 432 548 760

Manuel Bulnes 100, Puerto Natales, MA

Europcar car rental locations in Chile

39 Locations See all locations

Osorno Canal Bajo Airport**meet And Greet**, Osorno, LL

+56 642 558 691

Calle Los Carreras 1959, Osorno, LL

+56 642 558 690

Av Libertador Bernardo Ohiggins 964, Punta Arenas, MA

+56 612 202 720

Presidente Carlos Ibanez DelCampo Airport, Punta Arenas, MA

+56 612 212 293

Manuel Bulnes 542, Iquique, TA

+56 572 548 780

Diego Aracena Airport, Iquique, TA

+56 572 548 790

Business CenterCerro El Plomo Edificio 6 Local 10, Santiago, RM

+56 227 958 180

Arturo Merino Benitez Intl Airport, Santiago, RM

+56 224 328 420

Avenida Americo Vespucio 1373Pudahuel, Santiago, RM

+56 225 983 263

Av. Vitacura 5315, Santiago, RM

+56 225 983 300

Isidora Goyenechea 3051 Level-1Local 51 Parking Lot, Santiago, RM

+56 223 346 460

Chacalluta Airport, Arica, AP

+56 582 578 510

Chacabuco 602, Arica, AP

+56 582 578 500

Veintiuno Oriente 790, Talca (Maule), ML

+56 712 523 970

Rio Copiapo Sur 1949 Modulo 2Plaza Comercial, Copiapó, AT

+56 522 528 860

Desierto De Atacama Airport, Copiapó, AT

+56 522 528 880

Calle Rio Pacsa 98Besides Hard Road Hotel, San Pedro de Atacama, AN

+56 552 578 380

Avenida 18 De Septiembre 5040Lote B1-3, La Serena, CO

+56 512 568 280

La Florida Airport, La Serena, CO

+56 512 568 275

Vicente Perez Rosales 674, Valdivia, LR

+56 632 558 660

Pichoy Airport, Valdivia, LR

+56 632 558 670

Errazuriz 454, Coyhaique, AI

+56 672 678 652

Balmaceda Airport, Coyhaique, AI

+56 672 678 640

Parque Industrial Apiac Sitio 1-c, Calama, AN

+56 552 578 300

El Loa Airport, Calama, AN

+56 552 578 170

Pedro Aguirre Cerda 13358a, Antofagasta, AN

+56 552 578 120

Balmaceda 2575, Antofagasta, AN

+56 552 578 160

Cerro Moreno Airport, Antofagasta, AN

+56 552 578 175

Ex Panamericana Sur 4750, Temuco, AR

+56 452 918 940

La Araucania Airport, Temuco, AR

+56 452 918 927

Antonio Varas 162, Puerto Montt, LL

+56 652 368 216

El Tepual Airport, Puerto Montt, LL

+56 652 368 225

Km 1160 Ruta 5 SurAeropuerto Mocopulli, Castro, LL

+56 652 368 390

Avenida Gramado 700, Puerto Varas, LL

+56 652 230 872

Alonso De Ojeda 113Talcahuano, Concepción, BI

+56 412 178 820

Aeropuerto Carriel Sur, Concepción, BI

+56 412 178 835

Av Marina 15, Viña del Mar, VS

+56 322 177 593

Avenidas Las IndustriasKM 510 lote 13, Los Ángeles, BI

+56 432 548 760

Manuel Bulnes 100, Puerto Natales, MA

+56 612 414 475

Econorent car rental locations in Chile

30 Locations See all locations

Punta Arenas Airport, Punta Arenas, Chile, Punta Arenas, MA

987, BernaRoado O'Higgins, Punta Arenas, MA

Hernan Fuenzalida #1058, Iquique, TA

Aeropuerto Diego Aracena, Iquique, TA

Av. La Dehesa 1844, Local 103Lo Barnechea, Lo Barnechea, RM

+56 222 998 930

Manquehue Sur #600, Las Condes, Santiago, RM

Avda. Americo Vespucio #115Huechuraba, Santiago, RM

+56 222 997 100

Isidora Goyenechea 2897, Local 1Las Condes, Santiago, RM

+56 222 997 100

Pudahuel, Santiago, Santiago, RM

26, Morandé, Santiago, RM

Chacalluta Airport, Arica, AP

+56 932 001 126

1204, Avenida Chile, Arica, AP

Ramon Friere 58, Copiapó, AT

Copiapo- Aeropuerto Desierto de Atacama, Copiapó, AT

Panamericana Norte Km 814, Copiapo, Copiapó, AT

Francisco De Aguirre #0135, La Serena, CO

La Florida Airport, La Serena, La Serena, CO

San Jose Latorre 2507, Calama, AN

Calama, Calama, AN

Antofagasta AirportDesk In Terminal, Antofagasta, AN

Pedro Aguirre Cerda #6100, Antofagasta, AN

Blanco Encala Da 838, Temuco, AR

La Araucania Airport, Padre Las Casas, Araucanía Region, Temuco, AR

Antonio Varas 144 esquina La Serena, Puerto Montt, LL

+56 652 481 261

Puerto Mont Aeropuerto El Tepualt, Puerto Montt, LL

Ruta 5 Sur Km 1022, Sector Cardonal, Puerto Montt, LL

Alonso De Ojeda 77, Concepción, BI

Concepcion - Aeropuerto Jorge Alessandri, Concepción, BI

Puerto Natales Airport (Teniente Julio Gallardo), Puerto Natales, Puerto Natales, MA

100, Carlos Bories, Puerto Natales, MA

Hertz car rental locations in Chile

29 Locations See all locations

Presidente Carlos Ibanez Ap, Punta Arenas, MA

+56 612 613 087

Lbtr Bernardo Ohiggins 931, Punta Arenas, MA

+56 6161 3087

Geronimo D Alderete 324, Pucón, AR

+56 452 441 664

Arturo Prat Manzana J Sitio 8, Iquique, TA

+56 572 510 432

Diego Aracena Airport, Iquique, TA

+56 572 410 924

Avenida Andres Bello 1469 , Santiago, RM

+56 223 608 618

Apto Arturo Merino Benitez, Santiago, RM

+56 226 010 477

Baquedano 999, Arica, AP

+56 582 231 487

Apto Chacalluta, Arica, AP

+56 582 231 487

Apto. Chamonate, Copiapó, AT

+56 5221 6259

Copayapu 173, Copiapó, AT

+56 5221 3522

Apto.la Florida, La Serena, CO

+56 512 560 432

Av. Francisco De Aguirre 0409, La Serena, CO

+56 223 605 770

Valdivia Airport, Valdivia, LR

+56 632 272 273

Carampangue 488, Valdivia, LR

+56 632 218 316

Gal Parra 280 Coyhaique, Coyhaique, AI

+56 672 272 178

21 De Mayo #233, Coyhaique, AI

+56 672 294 104

Apto El Loa, Calama, AN

+56 5531 5762

Parque Apiac Sitio #3c, Calama, AN

+56 552 341 380

Apto Cerro Moreno, Antofagasta, AN

+56 552 262 754

P. Aguirre Cerda 15030, Antofagasta, AN

+56 552 428 042

Aeropuerto Araucania, Km 629, Temuco, AR

+56 452 544 548

Longitudinal Sur 2715, Temuco, AR

+56 452 318 585

Apto Puerto Montt, Puerto Montt, LL

+56 652 294 104

Calle De Servicio 1431, Puerto Montt, LL

+56 652 313 445

Apto. Carriel Sur, Concepción, BI

+56 412 732 015

Prat 248, Concepción, BI

+56 412 797 461

Calle Quillota 766, Viña del Mar, VS

+56 3238 1020

Av Bernardo O Higgins 632, Puerto Natales, MA

+56 612 414 519

Avis car rental locations in Chile

24 Locations See all locations

Pedro Montt 969, Punta Arenas, MA

+56 612 614 381

Km 20 Ruta 9 Norte, Punta Arenas, MA

+56 612 614 381

Diego Aracena Airport, Iquique, TA

+56 5741 0919

Manuel Rodriguez 730, Iquique, TA

+56 5757 4330

(International Arrivals), Santiago, RM

+56 227 953 971

Calle Luz 2934, Santiago, RM

+56 227 953 916

(Customs Area), Santiago, RM

+56 2795 3990

Manquehue 160 Local 5, Santiago, RM

+56 227 953 900

Terminal Building, Copiapó, AT

+56 5223 8013

Romulo J Pena 102, Copiapó, AT

+56 5252 4591

La Serena Airport, La Serena, CO

+56 5127 1509

Francisco de Aguirre Ave. 063, La Serena, CO

+56 5154 5300

El Loa Airport, Calama, AN

+56 5579 3968

Balmaceda 1204, Calama, AN

+56 227 953 963

Cerro Moreno Airport, Antofagasta, AN

+56 5525 4674

Mario Silva Iriarte 560-B, Antofagasta, AN

+56 5556 3140

Camino Licanco 2475, Temuco, AR

+56 4545 6280

Longitudinal Sur KM 692, Temuco, AR

+56 998 278 674

Puerto Montt Airport, Puerto Montt, LL

+56 6525 6668

Km 3 Ruta 226, Puerto Montt, LL

+56 6536 7840

Prat 750, Concepción, BI

+56 412 887 420

Carriel Sur Airport, Concepción, BI

+56 412 732 033

Av Las Industrias 8780, Los Ángeles, BI

+56 4353 3577

Barros Arana 118, Puerto Natales, MA

+56 612 614 388

Rosselot car rental locations in Chile

22 Locations See all locations

2675, Victoria esquina Uruguay, Valparaíso, VS

43, Avenida Anibal Leon Bustos, Linares, ML

555, Palguin, Pucón, AR

98, Avenida Americo Vespucio Norte, Santiago, RM

Santiago de Chile airport, Santiago, RM

Avda. Ossa 2005, La Reina, Santiago, RM

+56 223 813 695

1130, Vicuña Mackenna, Santiago, RM

281, Av 21 de Mayo, Quillota, VS

2389, 1 Norte 17 Oriente, Talca (Maule), ML

2710, Avenida San Miguel, Talca (Maule), ML

1118, Avenida Manso de Velasco, Curicó, ML

Temuco airport, Temuco, AR

+56 452 363 821

1160, Arturo Pratt, Temuco, AR

Puerto Montt airport, Puerto Montt, LL

+56 652 430 510

565, Guillermo Gallardo, Puerto Montt, LL

Concepcion airport, Concepción, BI

2073, Paicavi, Concepción, BI

999, Avenida Libertad 999, Viña del Mar, VS

3865, Calle Limache, Viña del Mar, VS

149, Avenida Alemania, Los Ángeles, BI

2550, Ramon Barros Luco, San Antonio (Valparaiso), VS

2710, Ramon Barros Luco, San Antonio (Valparaiso), VS

Budget car rental locations in Chile

19 Locations See all locations

Rute A-1 35km South, Iquique, TA

+56 2795 3964

Manuel Rodriguez 730, Iquique, TA

+56 5757 4330

Armando Cortinez, Santiago, RM

+56 2795 3990

Calle Luz 2934, Santiago, RM

+56 227 953 928

Manquehue 160 Local 5, Santiago, RM

+56 227 953 900

Highway 5 North, Copiapó, AT

+56 2795 3970

Romulo J Pena 102, Copiapó, AT

+56 5252 4591

Rute 41 La Florida Area, La Serena, CO

+56 2795 3972

Ave Francisco De Aguirre 063, La Serena, CO

+56 5154 5300

El Loa, Calama, AN

+56 5556 3154

Balmaceda 1204, Calama, AN

+56 952 293 406

Aeropuerto Cerro Moreno, Antofagasta, AN

+56 5556 3140

Mario Silva Iriarte 560-B, Antofagasta, AN

+56 5556 3141

La Araucania Airport, Temuco, AR

+56 998 278 674

Camino Licanco 2475, Temuco, AR

+56 4546 5280

El Tepual, Puerto Montt, LL

+56 2795 3982

Kilometro 3 Ruta 226, Puerto Montt, LL

+56 227 923 900

Carriel Sur, Concepción, BI

+56 2795 3976

Arturo Prat 750, Concepción, BI

+56 412 887 420

Ace car rental locations in Chile

18 Locations See all locations

In Terminal, Iquique, TA

+56 572 418 407

Hernan Fuenzalida 1058, Iquique, TA

+56 572 423 723

Arturo Merino Benitez Intl Arp, Santiago, RM

+56 222 998 920

Desierto De Atacama Airport, Copiapó, AT

+56 522 525 297

Panamericana Norte Km814, Copiapó, AT

+56 522 233 703

In Terminal, La Serena, CO

+56 512 270 882

Av. Francisco de Aguirre #0135, La Serena, CO

+56 512 220 113

Aeropuerto El Loa Local 6, Calama, AN

+56 552 311 325

Almirante Juan Jose' Latorre, Calama, AN

+56 552 341 076

Andres Sabella Int'l Airport, Antofagasta, AN

+56 552 227 017

Los Exploradores 13750, Antofagasta, AN

+56 552 594 177

Manquehue Sur #600, Las Condes, RM

+56 222 029 002

Longitudinal Sur km 692, Temuco, AR

+56 452 215 997

Blanco Encalada 838, Temuco, AR

+56 452 544 419

Aeropuerto El Tepual, Puerto Montt, LL

+56 652 481 264

Antonio Varas #144, Puerto Montt, LL

+56 652 481 261

In Terminal, Concepción, BI

+56 412 464 108

Alonso de Ojeda N° 77 Ind Park, Concepción, BI

+56 412 464 105

Sixt car rental locations in Chile

14 Locations See all locations

Aeropuerto Diego Aracena, Iquique, TA

+56 225 136 000

Av. La Dehesa 265, Santiago, RM

+56 226 428 941

Av. Kennedy 8020, Santiago, RM

+56 225 136 000

Aerop.de Pudahuel, Santiago, RM

+56 225 136 000

Av. Francisco Bilbao 2245, Santiago, RM

+56 225 136 000

Av. Presidente Kennedy 4601, Santiago, RM

+56 225 136 000

Av. Francisco de Aguirre 0409, La Serena, CO

+56 998 241 543

Ruta D41 Sector Florida, La Serena, CO

+56 998 241 543

Aeropuerto El Loa Calama, Calama, AN

+56 225 136 000

Camino a Mejillones sin número, Antofagasta, AN

V60 El Tepual Int. Airport, Puerto Montt, LL

+56 225 136 000

Autopista Concepcion Talcahuan, Concepción, BI

+56 225 136 000

Paicaví 1200, Concepción, BI

+56 225 136 000

Av. Pedro Alessandri, Concepción, BI

+56 989 737 545

A Car Rental car rental locations in Chile

13 Locations See all locations

1010, Ciudad: Av. Tadeo Haenke 1010, Iquique, TA

760, Av Manquehue sur 760, Santiago, RM

Aeropuerto Internacional de Santiago., Santiago, Santiago, RM

Airport - Desierto de Atacama, Copiapo, Copiapó, AT

21, Av. Ramón Freire 21, Copiapó, AT

02, Avenida Francisco de Aguirre ., La Serena, CO

2634, Balmaceda, Calama, AN

Andres Sabella Airport, Antofagasta, Antofagasta, AN

5510, Av. Pedro Aguirre Cerda 5510, Antofagasta, AN

1078, International Airport El Tepual, Puerto Montt, LL

252, Ciudad: Seminario 252, Puerto Montt, LL

37, San Andrés, Concepción, BI

37, San Andrés, Concepción, BI

O'carrol Rent a Car car rental locations in Chile

11 Locations See all locations

313, Bernardo O'Higgins, Iquique, TA

1109, Av. Ocarrol, Rancagua, LI

9601, Av. Las Condes, Santiago, RM

Santiago Airport, Santiago, Santiago, RM

380, Los Carrera, Copiapó, AT

313, Hugo Robles, Antofagasta, AN

5000, Camino el Tepual 5.000, Puerto Montt, LL

5000, Camino el Tepual, Puerto Montt, LL

360, Av. Padre Alberto Hurtado, Concepción, BI

14440, Av. Borgoño, Viña del Mar, VS

676, Freire, Los Andes, VS
Top tips for renting a car in Chile
Although there is a dependable long-distance bus system in Chile, getting around individual cities and traveling to natural attractions in Chile, like the Atacama Desert or the Marble Caves, can be difficult and sometimes even impossible to achieve via public transport. Renting a car offers you the most freedom and comfort, as buses in Chile can become very crowded.
If you're planning on sticking to the cities, renting a car in Chile will be just fine. However, if you're planning on driving around the desert or the mountainous areas of the country, you'll need an SUV with high tire clearance and four-wheel drive to tackle the rough driving terrain and the unpredictable conditions of the roads in these areas.
For those traveling to Chile with kids under the age of four, be advised that you'll either need to bring a car seat with you or add one on to your rental car reservation through your provider. Children under four must be secured in a car seat to legally travel in a vehicle. Children ages four to twelve don't need a car seat, but they can only ride in the back seat.
If you're planning on exploring the neighboring country of Argentina, you'll be able to do so, provided that your specific rental car company allows it and that you give them enough notice to prepare your car and documents. Make sure to check that the company allows you to cross the border before starting the rental process; this will help you avoid hassles during pickup.
FAQs about renting a car in Chile
What is the most popular rental car in Chile?
Standard (Chevrolet Traverse or similar) is the most frequently booked rental car type in Chile.
What is the best rental car company in Chile?
Based on ratings and reviews from real users on KAYAK, the best car rental companies in Chile are Econorent (9.4, 2 reviews), Alamo (8.7, 6503 reviews), and Ace (7.8, 2 reviews).
How can I find car rentals near me in Chile?
Take a look at our extensive car rental location map to find the best rental cars near you.
What is driving like in Chile?
Driving in Chile is on the right side of the road, and you won't need an international permit as long as you've got your US-issued driver's license. There are several toll roads in Chile to reduce traffic congestion, and you may get a small tag from your rental car company to pay the toll electronically; if not, you'll have to pay the tolls in cash.
How old do you have to be to hire a car in Chile?
To rent a car in Chile, you'll have to be at least 21 years of age and present a major credit card. However, if you're renting a car in Chile and you're 21 or 22, be advised that the insurance premium you'll pay at the time of your car reservation will be double the normal rate.
How much does petrol cost in Chile?
Petrol prices in Chile are a bit more expensive than they are in the United States, so be prepared to budget accordingly to avoid emptying your travel funds into the tank. A gallon of petrol costs around 2,450 CLP (3.50 USD), whereas petrol in the US is priced at around 2.50 USD per gallon. Most petrol stations are full-service in Chile, so even though you can pay with a card, make sure you leave a few coins to tip the attendant.
What are the speed limits in Chile?
The speed limits in Chile are strictly enforced by Chilean police, but they're similar to the speed limits imposed on roads in the United States. The maximum driving speeds in metropolitan areas are 50-60 km/h (31-38 mph), the speed limit on rural roads is generally around 100 km/h (62 mph) and the speed limit on the expressway is usually 120 km/h (75 mph).
Popular car rental locations
The rates displayed include all taxes and fees for car hires for the class listed and were found by KAYAK users in the last 24 hours. Car hires are subject to change and may not be available on all car hires listed or dates of travel. Some car hire providers charge additional fees for other services (gps, infant car seats, etc.). Please check the car hire providers' sites.