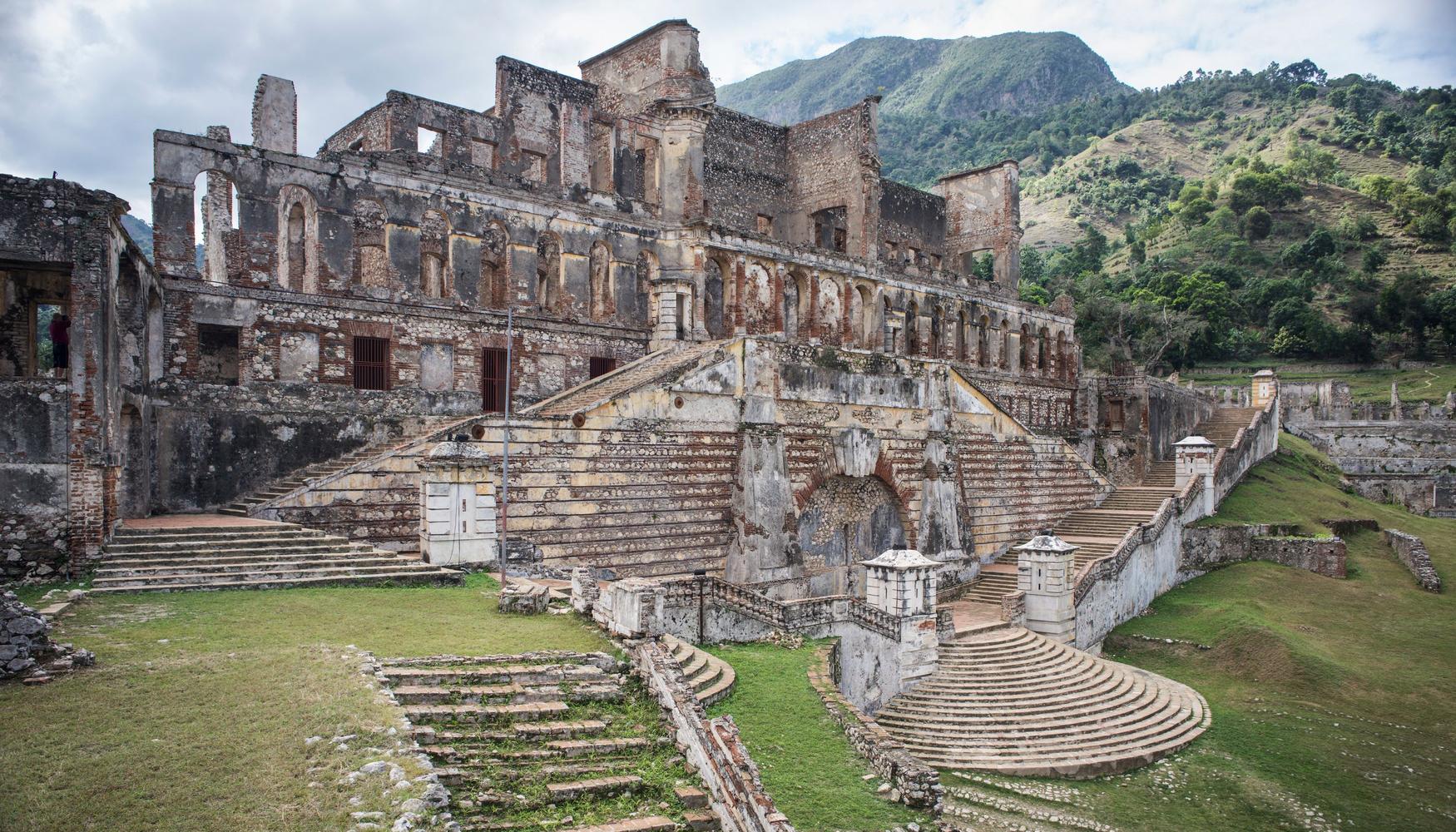 Car rental locations in Haiti
Car rental directory
Avis car rental locations in Haiti

3 Locations See all locations

Toussaint Louverture Intl Airport, Port Au Prince, OU

+509 2942 7777

20, Rue Mais Gate, Port Au Prince, OU

+509 3745 4545

38, Route National 6m, Madeline, Cap Haitien, ND

+509 2814 2924

Sunnycars car rental locations in Haiti

2 Locations See all locations

Airport Road, Port Au Prince, OU

Airport Road, Port Au Prince, OU

Hertz car rental locations in Haiti

2 Locations See all locations

Airport Road, Port Au Prince, OU

+509 3776 0700

Haiti Int'l Airport, Port Au Prince, OU

+509 3779 0700

Budget car rental locations in Haiti

2 Locations See all locations

16 Rue Leonard-Clercine, Port Au Prince, OU

+509 2813 1094

Angle Clercine 12, Port Au Prince, OU

+509 2813 1094

Thrifty car rental locations in Haiti

1 Location See all locations

100 Bvd Toussaint Louverture, Port Au Prince, OU

+509 2810 0700

Sixt car rental locations in Haiti

1 Location See all locations

4 Rue des Nimes, Port Au Prince, OU

+509 2990 2222

Right Cars car rental locations in Haiti

1 Location See all locations

Airport Terminal, Port Au Prince, OU

Dollar car rental locations in Haiti

1 Location See all locations

Rht Development S.a., Port Au Prince, OU
Top tips for renting a car in Haiti
Road conditions in Haiti can be challenging thanks to weather conditions, steep mountain passes, and a relaxed driving culture, but the lack of regular public transportation means that those wishing to explore the island will find it greatly beneficial to rent a car in Haiti. Available from the airport and major locations like the capital city, Port au Prince, car hire is easy to arrange and allows for maximum flexibility for trying to reach rural or cross-country destinations like Jacmel, Les Cayes, or Port-de-Paix.
While it depends on exactly where you plan to drive in Haiti, a manual transmission vehicle will probably serve you best: many popular cross-country routes, such as Port au Prince to Jacmel, include very steep and winding roads over mountain passes, where the ability to shift gears will be an advantage.
One of the most important tips for those who want to rent a car in Haiti is to not travel by road at night whenever possible. Especially if you are travelling on less-frequented rural roads or through edge-of-city areas, try to drive in daylight hours to minimize risks.
Most rental companies like Budget and Dollar do not allow customers to drive into the neighboring Dominican Republic. If you do intend to take your rental car into the Dominican Republic, it is important to first check with your rental agency, as additional paperwork and international fees may apply.
FAQs about renting a car in Haiti
What is the best rental car company in Haiti?
Based on ratings and reviews from real users on KAYAK, the best car rental companies in Haiti are Avis (7.5, 2300 reviews), Budget (7.4, 4187 reviews), and Hertz (7.4, 3832 reviews).
How can I find car rentals near me in Haiti?
Take a look at our extensive car rental location map to find the best rental cars near you.
What is driving like in Haiti?
Driving in Haiti is relatively straightforward, though it is important to be prepared for heavy and often chaotic traffic in urban areas like Port au Prince. Traffic in the city can be very congested, with a journey across town taking anywhere from 30m to 90m, depending on the time of day. Rural roads are generally quieter but may suffer from other problems like potholes, animals on the road, or landslides during the rainy season.
How old do you have to be to hire a car in Haiti?
Depending on the agency from which you choose to rent a car in Haiti, drivers will need to be at least 21 years of age. Sixt, for example, accepts 21-year-old drivers, while the minimum age at Avis is 25. An English-language driving license is required for any car rental; if your domestic driver's license is not originally in English, you will need to provide an official translation or an International Driver's Permit (IDP).
How much does petrol cost in Haiti?
After 2018 saw public rioting over petrol prices, the cost of fuel in Haiti has remained relatively stable. You can expect to pay around 55 HTG (0.60 USD) for a liter of petrol. Fueling stations operate irregular hours and may occasionally be out of stock, meaning that any rental car driver should take the opportunity to fill up wherever possible; this applies particularly when driving in rural areas or late in the day.
What are the speed limits in Haiti?
While an official speed limit applies in Haiti, it is important to note that it is rarely enforced and is consequently ignored by the vast majority of local drivers. Officially, drivers should stick to a maximum limit of 50 km/h (31 mph) in urban or built-up areas, while in rural areas there is no maximum speed limit. Due to often difficult road conditions, it is advised for drivers to stick to a relatively low speed for safety.
Popular car rental locations
The rates displayed include all taxes and fees for car hires for the class listed and were found by KAYAK users in the last 24 hours. Car hires are subject to change and may not be available on all car hires listed or dates of travel. Some car hire providers charge additional fees for other services (gps, infant car seats, etc.). Please check the car hire providers' sites.