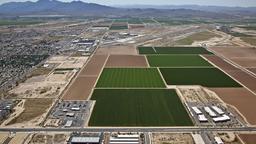 Goodyear car rentals
Search hundreds of travel sites at once for car rental deals in Goodyear
Goodyear, AZ, United States
Goodyear car rental information
| | |
| --- | --- |
| Pick-up location | Goodyear |
| Rental locations | 4 |
Reviews and directory for self drive car rentals in Goodyear
Enterprise

8.5 Excellent (12,819 reviews)
╳
Enterprise reviews
Car hire locations
Enterprise
Locations in Goodyear
13740 W Van Buren St
+1 623 932 2501
| | |
| --- | --- |
| Monday | 08:00 - 18:00 |
| Tuesday | 08:00 - 18:00 |
| Wednesday | 08:00 - 18:00 |
| Thursday | 08:00 - 18:00 |
| Friday | 08:00 - 18:00 |
| Saturday | 09:00 - 13:00 |
| Sunday | 09:00 - 13:00 |
All Enterprise reviews
Enterprise reviews in Goodyear
Avis

10.0 Excellent (1 review)
╳
Avis reviews
Car hire locations
Avis
Locations in Goodyear
2000 North Litchfield Road
+1 623 536 3271
| | |
| --- | --- |
| Monday | 08:00 - 14:00 |
| Tuesday | 08:00 - 14:00 |
| Wednesday | 08:00 - 14:00 |
| Thursday | 08:00 - 14:00 |
| Friday | 08:00 - 14:00 |
| Saturday | 08:00 - 13:00 |
| Sunday | 08:00 - 13:00 |
10.0 Excellent
30 Apr 2019
Pros:
Yes and yes will definetly use you again thanks !
Cons:
Was the best could be !
Budget

9.2 Excellent (2 reviews)
╳
Budget reviews
Car hire locations
Budget
Locations in Goodyear
2000 North Litchfield Road
+1 623 536 3290
| | |
| --- | --- |
| Monday | 08:00 - 16:00 |
| Tuesday | 08:00 - 16:00 |
| Wednesday | 08:00 - 16:00 |
| Thursday | 08:00 - 16:00 |
| Friday | 08:00 - 16:00 |
| Saturday | 08:00 - 14:00 |
| Sunday | 08:00 - 14:00 |
9.2 Excellent
18 Apr 2018
Car cleanliness/customer service
Pros:
The car size was what we expected and the service was quick and courteous.
Cons:
The car was not clean especially on the outside. Car was spotted with dirt and the windshield needed wiping down. We did it ourselves. On the inside we found a paper bill between the seats and napkins in the glove compartment.
Pros:
Staff was AMAZING!!
╳
Hertz reviews
Car hire locations
Hertz
Locations in Goodyear
13530 W Van Buren Street
+1 623 932 4266
| | |
| --- | --- |
| Monday | 08:00 - 17:00 |
| Tuesday | 08:00 - 17:00 |
| Wednesday | 08:00 - 17:00 |
| Thursday | 08:00 - 17:00 |
| Friday | 08:00 - 17:00 |
| Saturday | |
| Sunday | |
Excellent Experience
Pros:
No waiting, upgrade, friendly service
10.0 Excellent
5 Jan 2016
Pros:
Nice clean car. Got 35 MPG
The only company I use for car rentals.
Pros:
Great service, great car. After renting many times from other rental companies I only use Hertz. Best prices, best service.
Cons:
Too many technological features on the car.
misled
Cons:
I never made it to the Goodyear location because the car was not picked up in Phoenix. Goodyear is where I planned to return it. Read on: I was quoted, paid for and received an itinerary for a rental amount of $81.40 including taxes. I had prepaid $51.38 online when I made my reservation. When I arrived to pick up my car I was told that all they had were mini vans. I had reserved an economy car. I do not understand the point of reserving a particular size vehicle if they do not have/hold one for you. Especially when the reservation is pre-paid. Also, my itinerary stated that the additional amount due would be $30.02. I had pre-paid $51.38 At pick up they told me I had another $81.40 due. I told the rep that I had already paid the $51.38 and showed him the email stating that I only had $30.02 due. He said that it was the taxes and that he could not do anything about it. I refused to pay any additional $81 which would've made my one day car rental over $130 and I'd have been stuck driving a bigger vehicle than I was comfortable with. I was in Phoenix on a family emergency and did not need the added stress of this ordeal. I could not afford the additional costs. I asked the rep to cancel my reservation. He said it would just cancel out after 24 hours but I'd still be charged the $51 I'd paid earlier. At this point, I just needed a ride to the hospital so I called someone to pick me up. He had to leave our family member in the hospital to do so. It was a case of not throwing good money after bad. The low price you offered was misleading and not honored by Hertz. I will NEVER rent a car from Hertz NOR through YOU again.
I'm owed a refund!
Pros:
Too many issues with this store that I will never rent from Hertz company. Arrived to pick up rental & waited almost 2 hours in lobby for car to be available. Manager ran my card for the balance PLUS $200 extra! My card declined & I was asked to call in or come back Thursday for pick up bc they would not run same card same day... They said they would put my name on a list. When I called Thursday I was told I was 5-7 on wait list and would not get a rental and advised to make other rental arrangements. Suggested to call bank to release $300.30 bc Hertz takes 14 days to process refund. (for services never received) I called my credit card and was informed the authorization expired Thursday night & They would release $300.30, plus I couldn't get a car Friday since with expired at midnight. This is a nightmare. I'm owed a refund to say the least
Cons:
There was nothing I liked. Dreadful nightmare
Cons:
First I couldn't use s debt card without some kind of code then I didn't have a deposit of 200 in the credit card. I wasted a while hour making half a dozen phone calls to cancel everything and rebook. Then they wanna charge me a 30 dollar cancel fee. Hello I'm canceling bc you guys won't rent me a car. Worst experience ever
Pros:
The economic cars should be a bit more bigger since we take it for long travel.
HASSLE
Cons:
Wasn't able to pick up my rental due to rental being booked with a debit card and not having a CDP employer code.
Cons:
Changed my rate when I got there
23 travellers who rented a car in Goodyear gave the car agency they used an average rating of 7.4
Car rental locations in or near Goodyear
When to book a rental car in Goodyear
Average daily price per month
Car hire prices as pick-up date approaches
Top tips for renting a car in Goodyear
Book your rental car in Goodyear at least 1 day before your trip in order to get a below-average price
FAQs about renting a car in Goodyear
Which car rental companies are at the airport: Sky Harbor Intl airport (PHX)?
Which car rental companies will pick you up at the airport: Sky Harbor Intl airport (PHX)?
How can I find car rentals near me in Goodyear?