You're Going to Love Orlando
Orlando is famous for two things: Walt Disney World and Universal Orlando. However, given the chance the city will impress. This lively, friendly Florida destination has much more to offer than just amusement parks.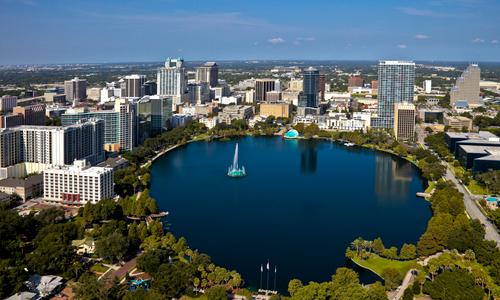 However, there's no getting around it - those amusement parks are spectacular. Visitors can spend weeks trying all the rides at Walt Disney World. If you are simply looking for a fabulous family destination, look no further.
Back in town, Downtown Orlando is well worth exploring. There are the world-class pottery and jewelry exhibits at the Charles Hosmer Morse Museum of American Art, gourmet restaurants like Ceviche Tapas or Amura, and sporting venues like the Amway Center, home of the NBA's Orlando Magic.
So don't bypass Orlando when heading to Florida. Combine the best of both worlds by staying close to the amusement parks in one of the Sunshine State's friendliest Downtown districts.
Top 5 Reasons to Visit Orlando
Walt Disney World
Founded in 1971, Walt Disney World is America's number one amusement park, welcoming around 20 million visitors every year. It is divided into four separate and equally entertaining areas - the Magic Kingdom, Animal Kingdom, Epcot and Disney's Hollywood Studios. If you love rides, shows, and world cuisine, there's nowhere like it.
Universal Orlando
Universal Orlando is only slightly smaller than Walt Disney World and they make an incredible pair of attractions. Universal is the place to go for movie lovers who want to experience the all the excitement of their favorite films. From Harry Potter and the Simpsons to Despicable Me and Transformers, there are rides here to suit everyone.
Golf
Orlando's convenient location and wonderful climate have helped it to become one of the world's greatest golfing centers. Book a tee time at Mystic Dunes, Lake Nona, and Celebration, all of which are superbly crafted championship-level courses.
Nature
Orlando is also a great place to get acquainted with the natural world. You can watch spectacular marine shows at SeaWorld Florida, featuring killer whales and dolphins, see the alligators at Gatorland or the endangered Florida panthers at Forever Florida.
Food
Orlando and the major amusement parks are fantastic places to sample cuisine from around the world. For example, Walt Disney World alone features French, Moroccan, British, Italian, Cajun, Indian, Japanese, and Hawaiian eateries (among many others). If you want to organize a culinary world tour, you'll never have a better opportunity.
What to do in Orlando
Go to See Micky, Goofy, and Friends at Walt Disney World
Walt Disney World is probably America's most famous family attraction, and with good reason. This massive entertainment complex covers 40 square miles and features everything from the fairytale castles of Magic Kingdom to safari trips on an imitation of the African savannah in the Animal Kingdom.
Visit Universal Studios Orlando
The only amusement park in Orlando which even remotely compares to Walt Disney World is Universal Orlando. Explore rides dedicated to massive movie franchises like Harry Potter, watch spectacular shows like the Blue Man Group in the CityWalk district, or cool off in the Florida sunshine at Wet'n'Wild. Family attractions don't come any more entertaining.
Play Some Golf
Orlando has become one of the world's greatest golfing destinations and is home to many of the PGA's leading professionals. Even enthusiastic amateurs can enjoy superbly maintained courses like Lake Nona, Tranquilo, and Grande Vista - all of which offer a real test and beautiful scenery to enjoy.
Shop Until You Drop at Florida Mall
With almost 2 million square feet of retail space, the Florida Mall is enormous. If you've tired of the rides at Walt Disney World, dive into this retail complex and check out major retail brands like Apple, Macy's, J.C. Penney, and Dick's Sporting Goods.
Visit SeaWorld Orlando
SeaWorld is almost as famous as Universal Orlando and Walt Disney World, and together they make up a wonderful trio of family attractions. Take a ride on shark-themed roller coasters and enjoy awe-inspiring killer whale and dolphin shows that will enchant every member of the family.
Top activities in Orlando
Orlando Sunrise Hot-Air Balloon Ride
Duration: 3h - 4h
SeaWorld® Orlando Admission Ticket
Duration: 8h
Orlando Helicopter Tour from International Drive Area
Duration: 05m - 25m
Skip the Line: The Wheel at ICON Park Ticket
Duration: 30m
Orlando Helicopter Tour from Walt Disney World Resort Area
Duration: 05m - 25m
Clearwater Beach Day Trip from Orlando with Optional Upgrades
Duration: 12h
When to Visit Orlando
One of the best things about Orlando is the climate. Central Florida has almost wall-to-wall sunshine, so weather might not be the most important factor in deciding when to visit. Instead, think about crowds. High season for the major attractions is mid-summer, while the Christmas vacation is also busy. Try March and April or October and November to see the sights and enjoy the rides without contending with hordes of fellow tourists.
How to Get to Orlando
Plane
Getting to Orlando by plane is simple. Orlando International Airport is a few miles southeast of Downtown Orlando and well connected to the city center by public transport. Just catch the Lynx Route 111 bus (which leaves every 30 minutes and costs $2). Alternatively, use one of the many limousines, airport transfer, or taxi companies present at the airport, or pick up a rental car from outlets like Avis, Enterprise, and Alamo. Taxis from the airport to the city center will cost around $30.
Train
Orlando's Amtrak station is located at 1400 Sligh Blvd and is a stop on both the Meteor and Silver Star routes. This connects Orlando to Miami to the south and destinations as far north as New York, so the city is well connected by rail.
Car
If you are coming from the north or west, there are two major road routes into Orlando. You can either take I-75 (from Chicago, Detroit, and the West) or I-95 (from New York, Washington and other Eastern Seaboard cities).
Bus
Greyhound is the city's major intercity bus operator, and their local terminal is located at 555 N John Young Pkwy, near the center of town. Megabus also provides bus connections between Orlando and cities like Miami, Jacksonville, and New Orleans while companies like ATC Buses provide regional connections to other Florida cities.
Airlines serving Orlando
Show more
Where to Stay in Orlando
Visitors to Orlando can choose to stay as close as possible to Walt Disney World and Universal Studios Florida or seek accommodation in the center of town. Good central accommodation options include Aloft Orlando, with a rooftop bar, gym, and pool and the Embassy Suites, which provides high-quality family accommodation. If you want to be near the major amusement parks try the Comfort Suites Universal Studios Area (which offers shuttle buses to Universal Studios) or the Howard Johnson Tropical Palms Resort, which is conveniently situated for all of the area's attractions.
Popular Neighborhoods in Orlando
Downtown Orlando – Orlando's Downtown district is the city's commercial hub, but it also includes prosperous residential areas like Thornton Park and Eola. If you are seeking the "real Orlando" - not just amusement parks - this is the place to stay. See the Tiffany jewelry collection at the Charles Hosmer Morse Museum of American Art, catch a music concert at the Amway Center or take a ride in the swan boats on Lake Eola. All of it less than 30 minutes from Walt Disney World.
Lake Buena Vista – Buena Vista is located just southwest of Orlando itself and is famous for one thing: Walt Disney World. This is the place to stay if you plan to try all of the rides, see all the shows, and dine at all of the park's restaurants. The area itself has plenty of restaurants and bars, including Miller's Ale House and Chevy's - while the Lake Buena Vista Resort has a championship standard golf course.
Universal/CityWalk – Orlando's other major attraction is Universal Studios, which has its own neighborhood in southwest Orlando. Check out hotels in the CityWalk area to be close to the park's musical attractions like Bob Marley - A Walk to Freedom, dine out on gourmet sushi at the Cowfish, and follow it up with cocktails at Jimmy Buffet's Margaritaville.
Most popular hotel in Orlando by neighbourhood
Where to stay in popular areas of Orlando
Most booked hotels in Orlando
How to Get Around Orlando
Public Transportation
Orlando is well-served by the LYNX bus network, which operates 60 different routes in the Metropolitan area. Buses 37 and 40 will take you to Universal Studios, while bus 50 stops at Walt Disney World. Wherever you go, the flat fare is $2 per journey.
Taxis
If you are staying in central Orlando and don't want to rent a car, taxis are a good way to get to the major attractions. For example, a trip from Downtown Orlando to Walt Disney World will cost around $28, while reaching Universal Studios will cost about $32. There are plenty of reputable local companies, including Mears, Tiffany Towncars, and Ace Metro.
Car
Orlando is a great city to rent a car, with an easy to navigate road network and plenty of parking at major hotels and attractions. However, traffic can be a problem, particularly on Fridays and Saturdays around the major attractions. You can call 511 to obtain up to the minute traffic information, which should make life easier.
Best car rental deals in Orlando
The Cost of Living in Orlando
Shopping Streets
Orlando is a fantastic shopping destination, with a number of mega-malls capitalizing on the vast numbers of tourists. The best place to shop is Artegon Marketplace. This shopping complex hosts a dizzying array of locally owned stores, including jewelry boutiques like Marianna Crafts and homeware stores like Bleu Beach. The Florida Mall is, amazingly, even larger than Artegon. This vast mall is the place to go for major brands, with names like Apple, Hollister, and Dick's Sporting Goods all represented.
Groceries and Other
Big stores like Walmart, Safeway, Publix, and Aldi have a presence near Downtown Orlando, so an affordable groceries shop shouldn't be hard. Prices in Orlando don't tend to be too high, considering it's a major tourist destination. 12 eggs will cost around $2.50, and you can expect to pay $10-12 for a good bottle of wine.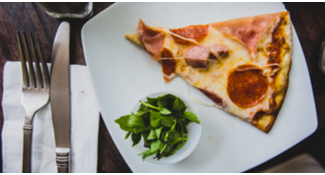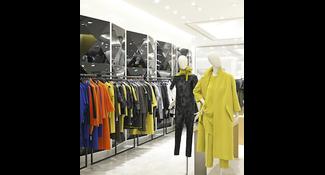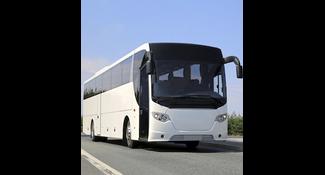 Single public transport ticket
₹ 144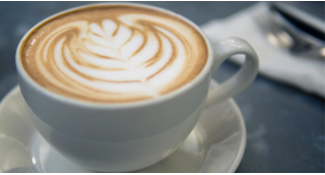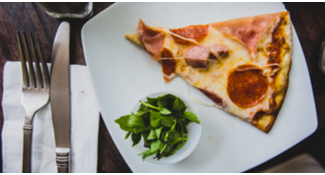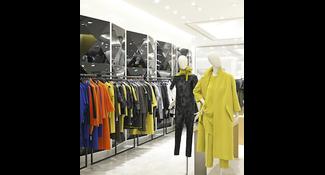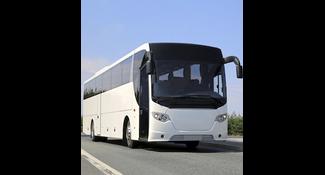 Single public transport ticket
₹ 144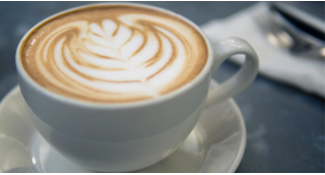 Where to Eat in Orlando
Dining out is one of Orlando's biggest attractions (after the amusement parks). Actually, Walt Disney World and Universal Studios are good places to eat themselves. Check out the French cuisine at La Luce in the Disney World complex and the Cajun-inspired cookery at Emeril's Tchoup Chop at Universal Orlando. City center favorites include 4 Rivers Downtown, a high-class BBQ eatery, and the Japanese restaurant Amura. Dining at the amusement parks is a little more expensive than dining Downtown. Expect to pay $20 for a good meal at the attractions and around $15 for a mid-range meal in Downtown restaurants.
Other popular cities in Florida